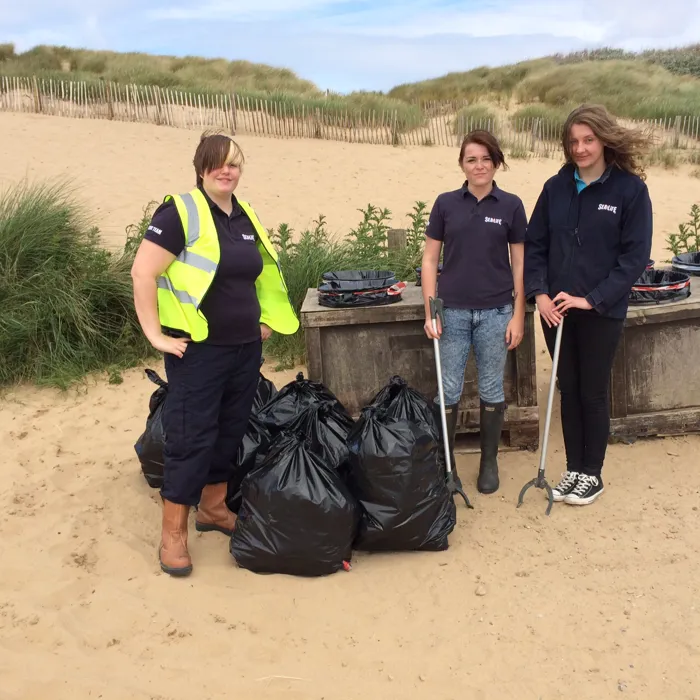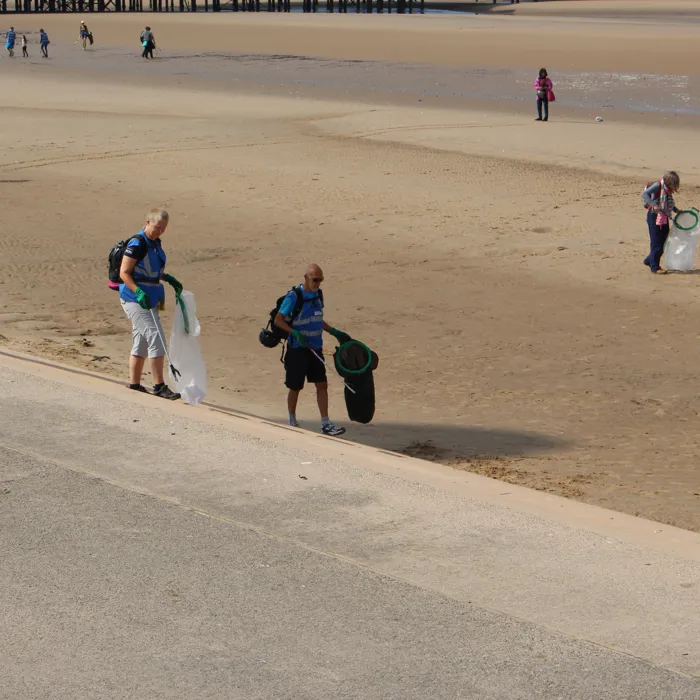 Did you know?
An estimated 26 million tons of plastic pollution ends up in the oceans each year where it chokes, entangles and poisons marine life, killing millions of marine creatures each year? 
Plastic bags, disposable cutlery, old phone covers, drink bottles, batteries… you name it, we've found it! And unfortunately, it all poses a big threat to our marine creatures, whether it stays in our rivers or gets washed into the ocean.
2021 Beach Clean Dates
| | | |
| --- | --- | --- |
| Date | Low Tide Time | Beach Clean Start Time |
| Saturday 10.07.21 | 11:30 | 10:30 |
| Tuesday 27.07.21 | 13:40 | 12:40 |
| Sunday 08.08.21 | 11:15 | 10:15 |
| Monday 09.08.21 | 11:50 | 10:50 |
| Tuesday 10.08.21 | 12:30 | 11:30 |
| Sunday 22.08.21 | 11:20 | 10:20 |
| Monday 23.08.21 | 12:00 | 11:00 |
Select a date and let us know who will be participating by entering your details below. Dates are subject to availability and a member of our team will get back to you to confirm your booking.
FAQs
Due to current restrictions, beach cleans are on a first-come, first-served basis. Select your preferred date from the list of available dates in the table above and enter your details on our form. A member of our team will get back to you to confirm availability and your booking.
Everyone of all ages are welcome! From individuals looking to make a difference; to families, youth groups, student groups and local community groups, everyone is welcome to join us in helping to protect our native wildlife!
Please note children under the age of 18 must be accompanied by an adult.
We will provide all beach cleaning equipment although we advise that volunteers dress for the weather with a strong sensible choice of footwear as well as bringing a pair of protective gloves (gardening gloves work well) if attending a beach clean.
You will have the chance to directly help to protect and conserve our native aquatic creatures. These events are a great family day activity and a wonderful way to help children develop their understanding of local habitats and the importance of protecting our natural resources.