Discover Otter River
Venture to our outdoor zones and get up close and personal with our resident Asian Short-Clawed Otter, Pumpkin. Watch as she splashes about in Otter River and snacks on her favourite treats - peanuts!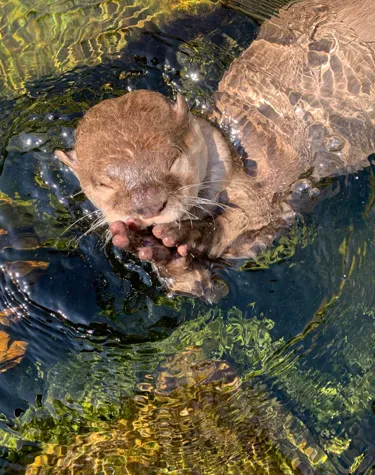 Meet Pumpkin
Since the opening of Penguin Island, we've bred seven penguin chicks, some of which were hand-reared by our aquarists behind the scenes!