Woah! Have you met our Iguana, Eugene!
Snapping jaws, swishing tails, and leaping frogs. Join us in the hot and humid rainforest. Wind through the roots and tree trunks and say hello to our rescued terrapins and their friends. 
SEA LIFE Brighton invites you to discover our Rainforest Adventure!
Embark on an epic trek through the rainforest and discover the fascinating, beautiful and sometimes dangerous animals that live there.
Can you hear that? An adventure is calling!
Submerge yourself and breathe in the earthy smells as you discover: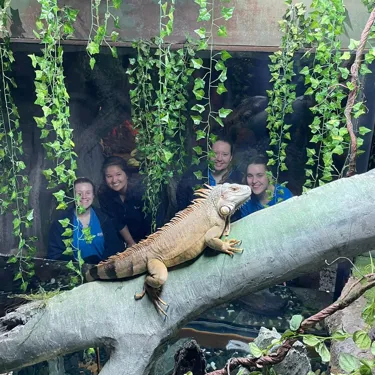 Come face to face with an Iguana!
Visit Eugene when you enter our Rainforest Adventure zone.
Yikes
Known to be one of the most ferocious fish in the world - Piranhas do indeed have sharp teeth, and many are carnivorous!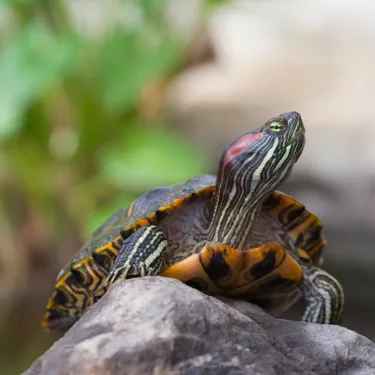 Rescued Terrapins
The names terrapin, turtle, and tortoise can cause confusion. Turtles are sea chelonians, tortoises are land chelonians, and terrapins are freshwater chelonians that spend some time on land.
View more rainforest creatures