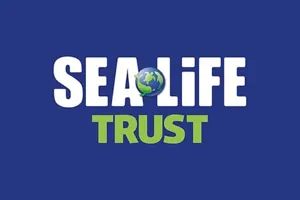 A new home for Little Grey and Little White
The SEA LIFE TRUST, partner organisation of the worldwide based SEA LIFE aquariums, has constructed the world's first Beluga whale rescue and protection sanctuary on the Icelandic coast. In cooperation with the WDC, the "SEA LIFE TRUST Beluga Whale Sanctuary" is a unique project, which at the same time is intended to herald the end of keeping whales and dolphins in human care.
The new sanctuary will be home to two female beluga whales, Little Grey and Little White, from spring 2020. Formerly based at Changfeng Ocean World in Shanghai (China), the two have been transported by air, land and sea to find a new home in Klettsvik Bay, a protected natural bay off the chain of Vestmannaeyjar islands. Their new habitat is 3.2 km² in size and more than 10m deep - in a natural, sub-arctic environment that offers the right living conditions for them.
A long-term and species-appropriate home for the Belugas has already been sought since Merlin Entertainments took over Changfeng Ocean World in 2012. Merlin Entertainments and SEA LIFE believe that marine mammals such as whales and dolphins should not be kept in human care. The protection bay has been completed in 2020. An integrated visitor centre will also provide interested parties with information and insights into the life of the animals - from an appropriate distance and without disturbing the animals in their new environment.
The SEA LIFE Trust
Our registered environmental protection organisation (no. 1175859) is committed to protecting the maritime habitat and the environment. Together with our partner organisation, the SEA LIFE Trust, we are proud to support and develop projects that protect the underwater world and its inhabitants.
Through SEA LIFE Aquariums, our organisation reaches a wide range of people with its core objectives: establishing marine protected areas, ensuring sustainable fishing, reducing pollution from waste and improving the protection of sharks, seahorses, turtles and marine mammals.
Last year alone, we raised over £300,000 worldwide to support projects run by the organisation and partner organisations. This has enabled us to protect sharks, rays, turtles, dolphins, seahorses, otters, penguins and many other animals.
Protect important habitats
The maritime habitat is threatened worldwide and still not enough is being done to protect it. The SEA LIFE Trust has set itself the goal of fundamentally changing this situation. Learn more about our work here.