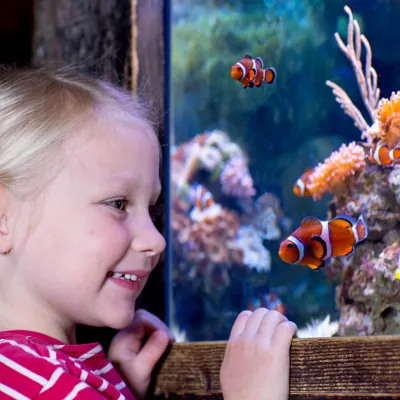 Clownfish at SEA LIFE San Antonio
See your favorite fishy movie stars amongst colorful live coral.
All the colors of the rainbow can be seen in this colorful display. From clownfish to regal tang, the stars all shine in this beautiful live coral filled exhibit.
WHOA - You Need to SEA This!
Look closely and you may spot baby coral bred at SEA LIFE San Antonio.
Did you know that clownfish live in the venomous tentacles of sea anemones? They are one of the only ocean creatures that can do this as they are protected by a layer of slimy mucus on their skin!
While no autographs are allowed, you can get face to fin with the fishy celebs you know and love from your favorite kids movies.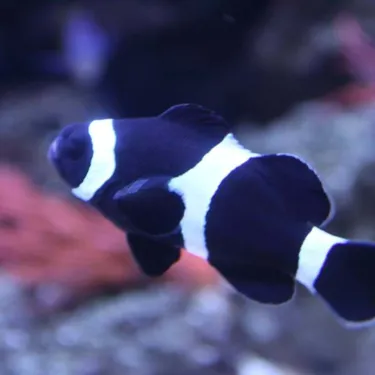 Not all clownfish species are orange in color. Some are red, brown or even black!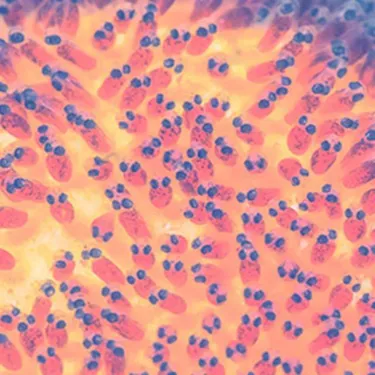 Male clownfish are devoted parents. They look after the eggs, fanning them to keep them oxygenated.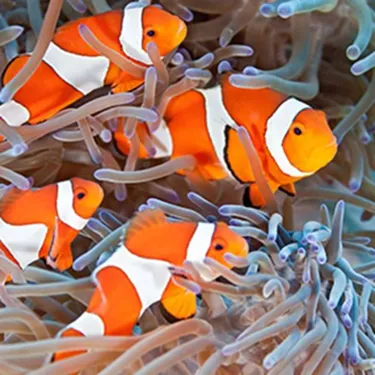 All clownfish are born male! Some will eventually turn into females when they are older.