Seahorse Mangrove Exhibit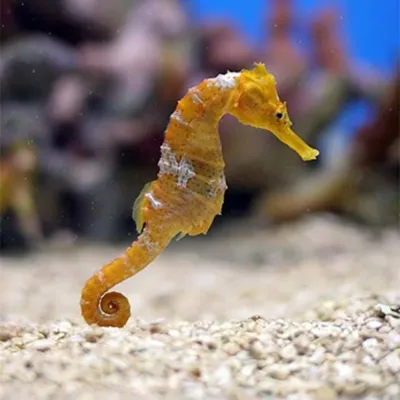 Escape Into a Seahorse Mangrove
Spot over 15 different species of these incredible creatures in the Seahorse Mangrove! Kids of all ages see these graceful creatures in their specially created habitat! With 3 different exhibits, you'll be amazed at the grace and tranquility of these rodeo-swimmers!
Dive Deeper
Seahorses eat three times every day to stay full - maybe you will spot one having a snack during your visit!
Male seahorses give birth to live babies, that look like tiny versions of their parents. Seahorses need perfect water quality, and they need to eat three times every day to stay full!
Not all creatures in the seahorse family look the same! Be on the lookout for Alligator pipefish and the longnose hawkfish!