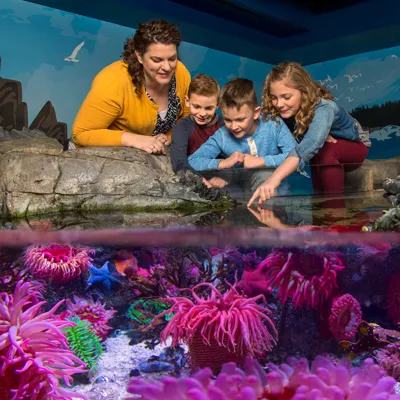 Get Closer at our Rockpools
Get your hands wet in this interactive exhibit where you can touch a variety of fascinating and unique creatures. This exhibit is a perfect place to find out what a sea star or anemone feels like.
Sea anemones look like plants, but they're actually alive! These gelatinous creatures feel like jello, but look like underwater flowers. Sea stars also roam the touch pool, and guests can often see their suction-cup tube feet clinging to the glass or the rocks.
Get Closer!
Learn fishy facts from a SEA LIFE expert every day at the touchpool experience
Sea anemones look like beautiful underwater flowers that you can touch!
See hundreds of tube feet crawl along the glass or rocks from a sea star - it's a slow moving