This June meet the Octonauts and join us for this fun-filled educational event!
12th June - 11th July
Tickets from £15.60 (Included with Standard Entry ticket)
Perfect for families with children
OH NO! Captain Barnacles is missing!
At 8am this morning, Captain Barnacles was out in Gup A on a solo mission, checking on the local coral to make sure it has enough zooxanthellae (that's algae to you and me).
Suddenly, an undersea storm swept him up and carried him far away!
The rest of the Octonauts are worried about where he's got to and need YOU to step in as Captain for a day.
You'll learn lots of cool stuff about the ocean and how to protect it along the way.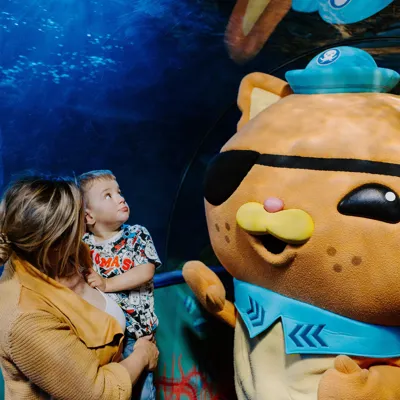 Help save Captain Barnacles...
Bring him back to the octopod
Meet & greet the Octonauts at surprise appearances throughout the day
Plenty of cool photo opportunities
Fun activity trail and treasure hunt style activities throughout the aquarium
5 fun action stations where you can learn about the creatures and conservation
Get a reward for completion
Standard Ticket
Online from
£15.60
Per adult
Entry to SEA LIFE Scarborough aquarium, with entrance at a chosen 15-minute time slot
Discover fascinating creatures, including a seal rescue centre, penguins, otters and a tropical ocean tank with amazing different species of fish and the majestic Sea Turtle, Antiopi

Book with confidence

Because we're living in uncertain times, we want to make it as easy as possible for you to amend your booking, ensuring that you won't miss out if your visit is affected by COVID-19.

Child tickets from £13.20 and Under 3's go free!