Rainforest Adventure!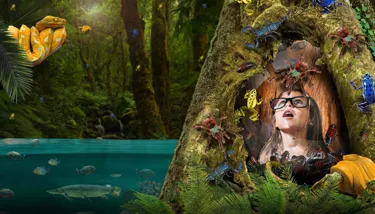 Shhh! Can you hear that? An adventure is calling!
Are you feeling brave enough to trek through the Rainforest?
Ranger Andy invites you to discover our brand new Rainforest Adventure! A storm has hit SEA LIFE Scarborough and the team needs your help to unearth what lies beneath the surface of the Rainforest.
Immerse yourself in a world of creepy crawlies, lurking lizards and curious critters. Come just centimetres away from Green Tree Pythons, and be mesmerised at the incredible colours of our Poison Arrow Dart Frogs!
An adventure awaits, so what are you waiting for? 
Find out more