Asian Short-Clawed Otters
Here at  Weymouth SEA LIFE Adventure Park, we are lucky enough to have resident Asian Short-Clawed Otters.
We are sure that they are the best trained of all the Otters in all the SEA LIFE centres because their carers have spent hours and hours enriching them. They are able to complete complex enrichment tasks. Really? You'll just have to come and see for yourself and meet Badger.
They are social animals and live in extended family groups
They choose to reside in burrows dug into muddy banks. Only the dominant pair will breed, whilst their offspring and older cubs will help to raise new litters. They are playful and will spend much of the day on land playing, grooming, resting and sleeping.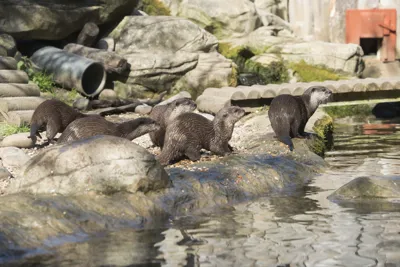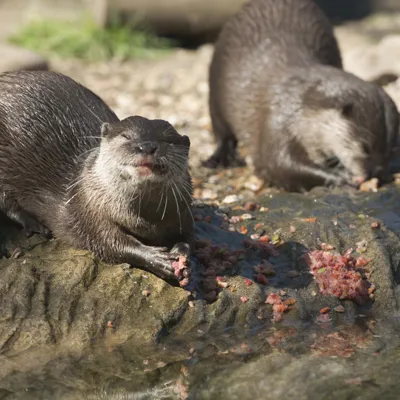 Meet Badger
Our playful and cheeky Asian Short-Clawed Otter is called Badger!
Watch as they dip and dive in their river, wash themselves with pebbles, and play in the long grass.
Did you know?
Our otters get fed four times a day!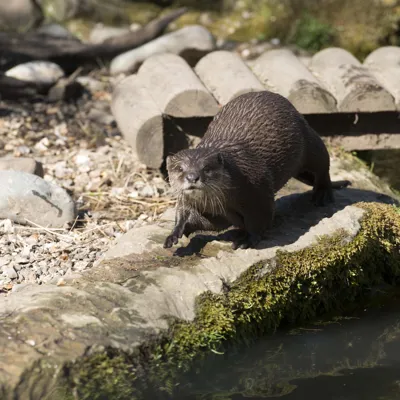 Native Habitat
The Asian Short-Clawed Otter lives in the mangrove swamps and freshwater wetlands of Bangladesh, Burma, India, southern China, Taiwan, Laos, Malaysia, Indonesia, the Philippines, Thailand and Vietnam. This often includes rice paddies and river systems.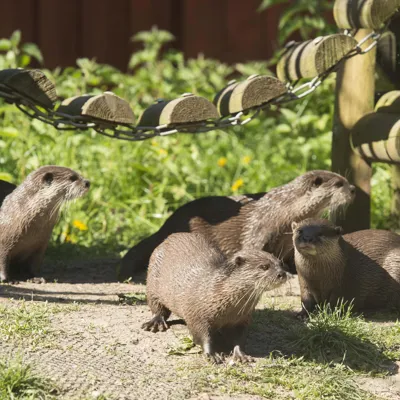 Did you know?
Asian short-clawed otters are a very vocal species

 

and

can make at least 12 different sounds to communicate, including alarm, greeting and mating calls

The otters eat primarily crustaceans and mollusks but will also eat fish, insects, amphibians and reptiles. Asian small-clawed otters use their forepaws rather than their mouth to locate and capture food items

They have webbed feet, and true to their name, their claws do not extend beyond their digital pads