Learning Outcomes
Travel through Pacific Ocean tunnels, tropical rainforests (and even a shark reef!) to see the different habitats on planet earth! A visit to SEA LIFE Weymouth can be tailored to curriculum links in Science and Geography
Education Sessions
Join the Turtle Tea Party, have a commotion in the ocean or an underwater world tour with our educational talks and workshops for early years through to KS4, exploring themes of adaptation, lifecycle, ecosystems and much more!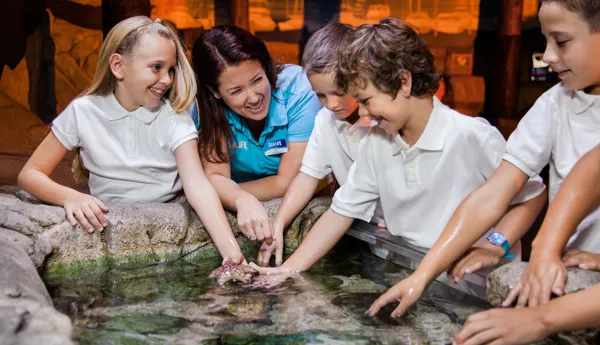 Admission & Booking
Our school trip benefits include school admission from £6 per pupil, free teacher ratio, free risk assessment and classroom activities and two free planning tickets.
Teacher Resources
Download our free teaching resources for onsite and in the classroom.