Guest Information – In light of the current risk of avian influenza in England, Fairy Penguin Island has restricted access in place for guests. Our colony of Fairy Penguins can still be seen through the external viewing windows and in the indoor area but the walkthrough section is currently closed for their protection. We thank you for your understanding.
Walk with the world's smallest penguins!
Our colony of Fairy Penguins (Eudyptula minor) arrived in 2018 when their sanctuary in Manly, Australia, had to close and are the only colony you can see in all of Europe. 
With an investment in excess of £100,000 into their new purpose-built enclosure, visitors can get closer to the penguins than ever before and interact with them in a whole new way through their walkthrough island.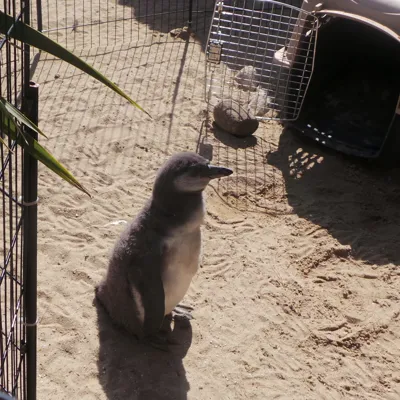 Europe's first
We recently became the first in Europe to successfully breed Fairy Penguins and have welcomed six newly-hatched chicks to the family so far this year! We hope to create a sustainable population of Fairy Penguins in Europe. 
Did you know?
Maremma sheepdogs have been used to protect fairy penguin colonies against foxes and other predators. This also inspired the plot of the Australian film 'Oddball'.
Discover more facts about Penguins and meet some of the fluffy residents below.
You will also meet our comical Humboldt Penguins
On Penguin Beach you will also meet our Humboldt Penguins. 
Can you tell who is who? Check the chart at the entrance to match up the names with the penguin. All of the Humboldt Penguins at Weymouth SEA LIFE Adventure Park are named after trees!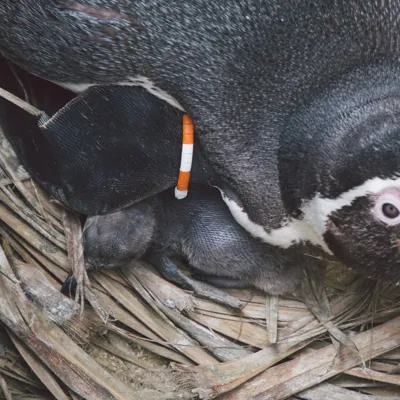 Successful breeding program
Learn about the threats Humboldt penguins face in the wild and what you can do to help.
Colonies like ours may one day provide a vital lifeline for this endangered species. Their disappearance would certainly be a tragic loss to the animal kingdom. The main causes for the decline in this species are climate change, habitat destruction, overfishing of prey fish species and nest destruction due to commercial guano harvesting.
Weymouth SEA LIFE Adventure Park has a successful breeding program of Humboldt Penguins. Our newest resident was born in 2019.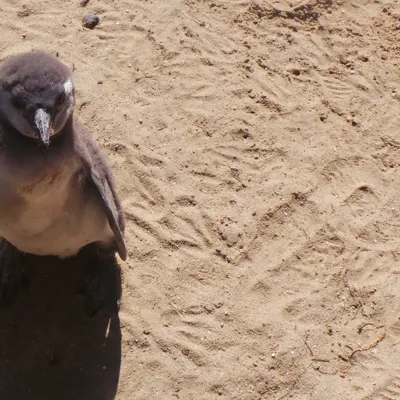 In the wild penguins love to eat sardines and anchovies
But so do humans and supplies are running low. 
Here in Weymouth, we are passionate about educating people on the plight of these amazing penguins. Together we can all help make a difference by avoiding eating anchovies and sardines harvested in Peruvian fisheries and instead opting for more sustainably caught fish species.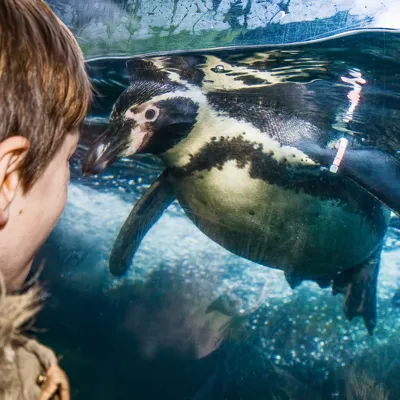 Underwater viewing
Get closer than ever to our Humboldt Penguins in the underwater viewing area. Play with Sequoia and watch our penguins eat their lunch, whilst ducking and diving! Don't forget to get your stamp in your dive logbook here. 
Ready to meet our penguins? Book your tickets to Weymouth SEA LIFE Adventure park today.