Tickets & Passes
Book your ticket online and avoid queues.
Book in advance & save up to 10%
Mobile Tickets
Amazing underwater world
Book in advance & save up to 10%
Mobile Tickets
Amazing underwater world
Below you can find an overview of the tickets that we currently have in our offer.
If you already have a ticket or voucher or if you enjoy free admission, choose the option "time slot reservation".
Do you have a discount coupon? Then choose the "star ticket" and enter the promotion code at the top right to receive your discount.
If you have any additional questions, be sure to check out this page.
TICKETS
STAR Ticket
One-time visit to SEA LIFE Blankenberge
Ticket valid for 1 person
Valid for visits from 10am - 5.00pm.
Online from
€18.90
per person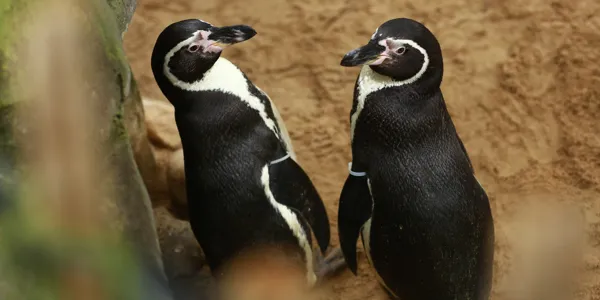 Anytime Ticket
Arrive at SEA LIFE Blankenberge at any time on the day of your choice
Flexibility to visit when you want on the day, ideal for when you're not sure of your plans
Booking Guarantee
Our ticket guarantee gives you the confidence to book your ticket, knowing that you can rebook it when you need to.
The warranty is free of charge. You are insured when:
Our is closed due to instructions from the local attraction;
There are travel restrictions;
You are unable to travel due to illness and/or isolation;
You can change your ticket details up to 5 times via our Booking Portal. To log in, you only need the confirmation number and the email address you used to order the tickets.
Book your place here
Fun. Small and educational animal park. Good explanations. Fun facts. Especially the good work they do for the little found seals is really great.
Beautiful park and initiative to rescue stranded marine mammals. Well-kept park, friendly staff. Great variety of fish species to view. Also informative, lots of useful info about the animals in an Understandable language for children. Sufficient but paying parking.
Had a very nice afternoon at Sea life Blankenberge. We experienced three animal feedings of otters, penguins and sea lions. The animals' lives were explained during the feedings, fun facts were told and you could ask questions. There are also beautiful aquariums with fish, a dome you can walk under to see fish and a shelter for sick seals. We spent two and a half hours there.