SEA LIFE, Victorian Arcade
Be enchanted by our assortment of amazing rays!
Can you guess a rays closest relative?
It's a shark!  
Just like Sharks, Rays don't have a bony skeleton. Instead, their skeleton is made of cartilage (just like our nose and ears!) this makes them lighter so it is easier for Rays to glide through the ocean.
You can see our undulate rays in our native British Water displays, along with other native species - Thornback rays and spotted rays.
Stingray
Stingrays get their name from the stinging barb at the base of their tail. When they feel threatened Stingrays can whip up their tail to puncture their pursuer with their spiny, venomous barb. Once they have done this it takes a while for a new one to grow back, so they only use it as a last resort!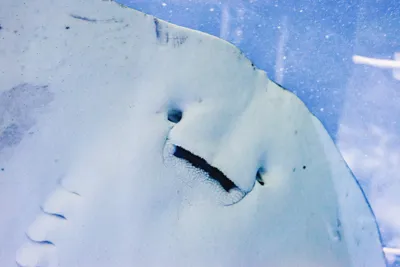 Did you know?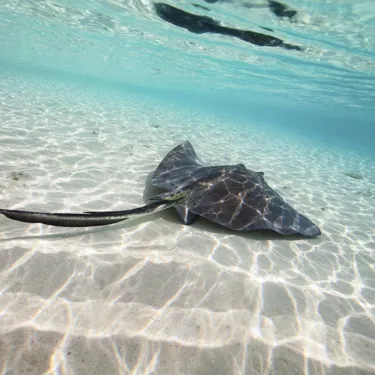 These guys spray water from their mouth
They also flap their wings to disturb the sandy bottom to reveal hidden prey - hiding away from their own predators such as Sharks and Killer Whales by burying themselves in the sand.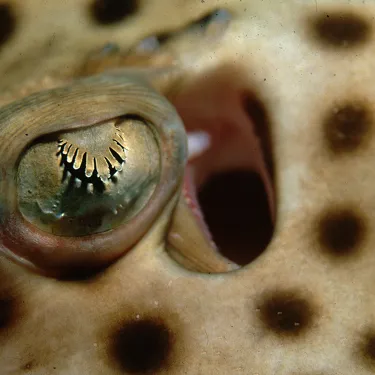 Catching their food
Rays will leap out of the sand and trap prey under their huge wings. With their mouth full of crushing teeth located underneath, this makes it easy to quickly grab and consume their prey.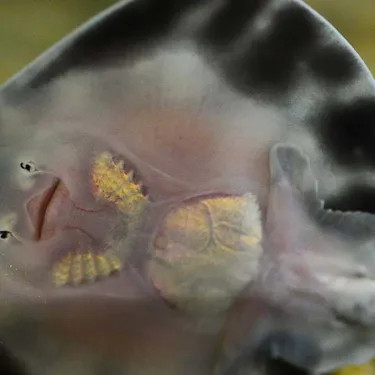 Baby Rays
When they are born, baby rays are so small and see-through that their gills and stomach are visible through their skin!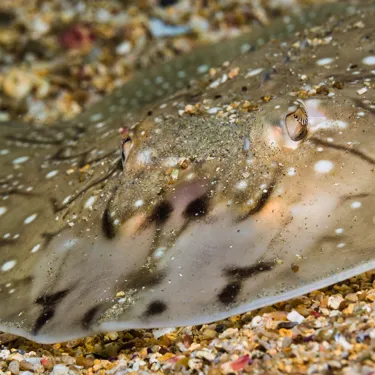 Undulate Ray breeding program
Sadly Undulate Rays are now endangered off the coast of the UK due to overfishing. SEA LIFE Brighton is part of a national Undulate Ray breeding program welcoming healthy, baby rays into the world.
Undulate Rays
Though they are commonly known as Undulate Rays, Undulates are actually a type of Skate. Rays and Skate are similar but there are a few differences including how they reproduce; Rays give birth to live young whereas Skate lay eggs. Undulate Rays are very well adapted for life on the sea bed; They have flattened bodies so they can easily hide under the sand and their bulbous eyes poke out to spot any tasty prey swimming past.