SEA LIFE Brighton Issues Urgent Plea for More Responsibility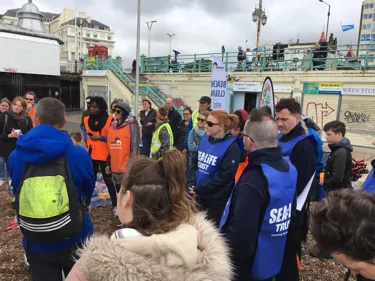 SEA LIFE Brighton has issued an urgent appeal for the public to become more responsible with their waste after collecting a record amount of rubbish on Brighton beach. 
Every year, 8 million tonnes of rubbish enters the seas, with the most problematic items being small plastics such as straws, bottle lids and plastic bags. Most people are aware of the damage to the environment litter creates, however, these are things that are easily forgotten and left behind so please triple check when you leave the beach for any smaller items you might have missed.
We run beach cleans throughout the year to take part please visit out events page.
All volunteers gain £5 entry to SEA LIFE Brighton after each session, proceeds of which go to The SEA LIFE Trust