Bring Your Stars to Meet Ours!
SEA LIFE Aquarium offers students the opportunity to explore the creatures that live in our lakes, rivers and oceans through interactive, hands-on experiences. From feeling the spiny skin of a Sea Star to gazing at sharks swimming overhead, spend the day exploring over 20 marine exhibits, 2,000 sea creatures and 250 species in an immersive setting.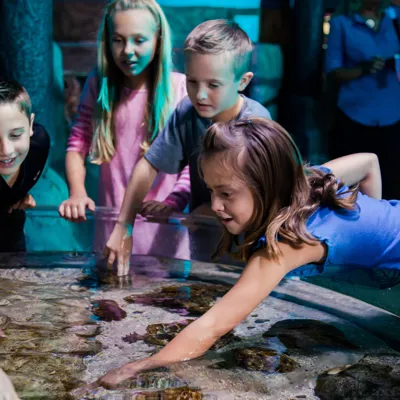 Homeschool Visits
Ignite your students's imagination and wonder into the natural world as they come face-to-fin with over 2,000 creatures and get closer than ever before! 
Tropical Ocean Exhibit
Interaction Touchpool Experience- only the bravest can touch our creepy crabs and chocolate chip sea stars 
Thousands of different sea creatures in 11 interactive zones, but not limited to: sharks, stingrays, our rescued Sea Turtles Gertrude, Lou and Shawny, plus tons of fish.  
Learn More