Bring Your Stars to Meet Ours!
SEA LIFE Aquarium offers schools and groups the opportunity to explore the creatures that live in our lakes, rivers and oceans through interactive, hands-on experiences. From feeling the spiny skin of a Sea Star to gazing at sharks swimming overhead, spend the day exploring over 20 marine exhibits, 2,000 sea creatures and 250 species in an immersive setting. 
Ways to Visit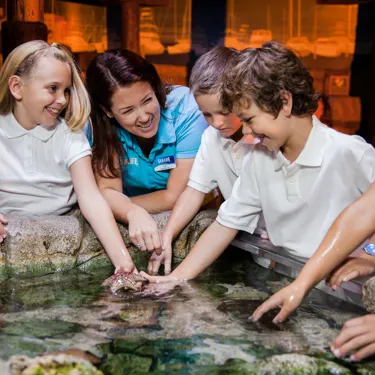 Schools
Expand your curriculum with enhanced learning programs exploring animal behavior, habitats, adaptations, ecosystems, anatomy and water chemistry. NEW Education Workshops now available!
School Field Trips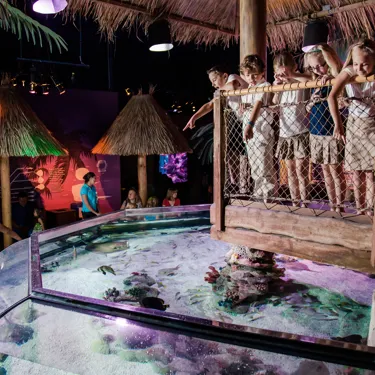 Groups
Experience everything SEA LIFE has to offer at an all-inclusive rate. Whether hosting a camp group, scouts, church group, youth leagues or more, we can meet your needs with a unique adventure. Group…
Group Visits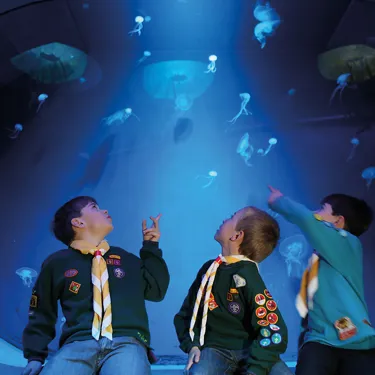 Scouts
Cub Scouts, Boy Scouts, Girl Scouts group rates available. Teach your scouts about the threats that face underwater creatures and the actions they can take to protect them.
Scout Programs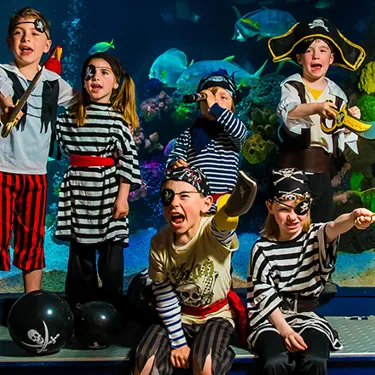 Birthdays
Swimming in late 2023! Not yet available for booking.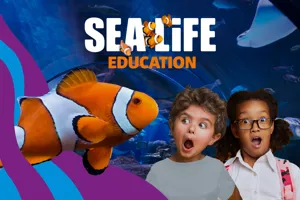 Education Workshops
Our SEA LIFE workshops provide a unique opportunity to honor, help protect, and conserve our world's shared oceans. Our workshops have a cross-curricular approach, with particular focus on:
Science (Adaption, Inheritance, Evolution and Variation, Biological Processes, Marine Wildlife, Welfare and Conservation)
Geography (Oceans Around The World, Ocean Habitats, Human Impact on the Ocean)
Literacy (Comprehension and Inference, Reading, Creative Writing Inspired by Wildlife)
Learn More