Education Programs are Temporarily Unavailable
Due to health & safety measures, workshops and classroom programs are temporarily unavailable. If you are looking to plan a visit and have a group of 10+ or more you can take advantage of our special online group rate. Workshops are not included.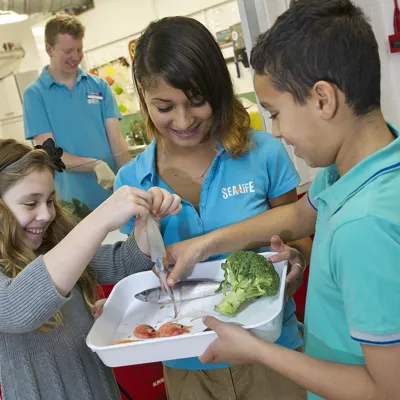 Enhance your field trip
In addition to our amazing aquarium experience, we work closely with teachers to develop educational programs to enhance your students' visit. Our school programs explore animal behavior, habitats, adaptations, ecosystems, anatomy and water chemistry.
Curriculum linked activities
Programs meet Next Generation Science Standards
30 minute programs for PreK - 5th Grade
45-60 minute programs for 6th - 12th Grade
Before and after visit resources
Workshops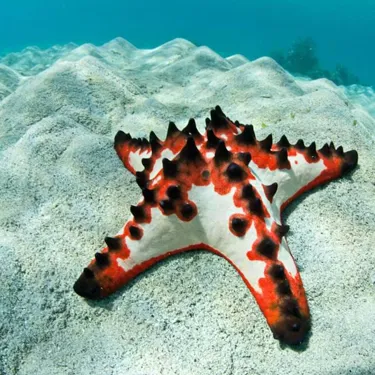 Home Sweet Home: Habitats
Pre-School
Students will learn what is required of a habitat to make a good home for an animal. Explore the need for food, water, shelter, air and space/territory in aquatic habitats.  Suitable for Preschool - Kindergarten. Approximately 30 minutes. $3 per student.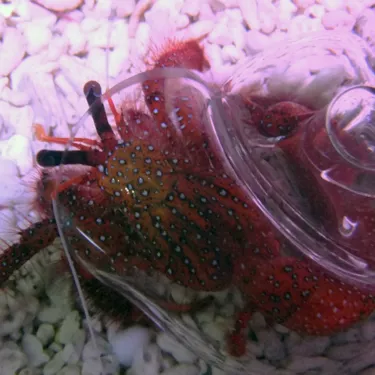 Animal Adaptations: Adaptations
K-2nd Grade
Students will learn how animals adapt to thrive in a watery world. Explore unique animal characteristics such as scales, fins, lateral lines of fish and electrical reception, which can enable animals to be successful in water. Suitable for K - 2nd grade. Approximately 30 minutes. $3 per student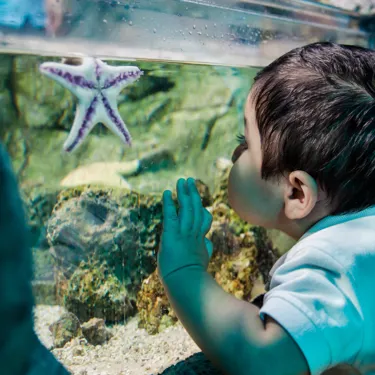 What's For Lunch: Food Chains
K-5th Grade
Dive into what and how sea creatures eat, along with what eats them! Explore the complexities of ocean food chains and predator/prey relationships. Suitable for K-5th grade. Approximately 30 minutes. $3 per student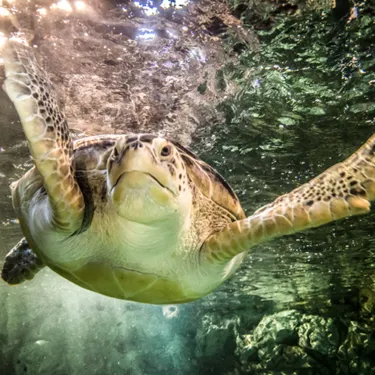 Marine Science Careers
6 - 12th Grade
Take a deeper look into career paths and job opportunities within the aquarium and zoo industry and learn how having a marine science career can impact conservation and wildlife efforts.. Suitable for 6-12th grade. Approximately 45 minutes. $3 per student
Contact Us
If you require further information on school visits please contact our booking team. We'll be more than happy to provide all the information you need to ensure your students have a memorable, inspiring experience. Email: kc.groups@merlinentertainments.biz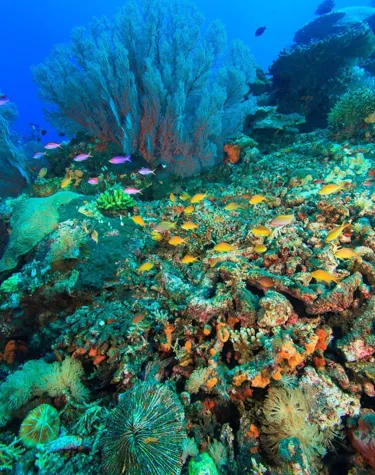 Receive classroom content & latest news!
Subscribe to our Educator Newsletter and stay connected. We'll deliver our newest teacher resources, keep you in the know of any special offers, educator event invites, friends and family discounts, giveaways and more!
Please note the newsletter signup below is for general consumers, our Educator Newsletter is tailored to meet your needs! Please subscribe with the link above.