Find them, feed them, track them, help them!
January 12th - March 5th
10am - 4pm* Hours vary, please check website for hours of operation
Tickets starting at $19.99 (included with admission)
All ages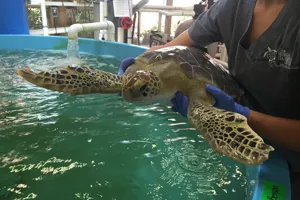 Join Our Turtle Rescue Team
See how we rescue turtles, then get hands on and help us too!
Turtles are under threat! Here at SEA LIFE, we spend lots of our time rescuing and keeping them safe, but we need your help!
Take on the challenge of helping your own turtle find their way back to the sea
Do you have what it takes to join our Turtle Rescue team? Start your adventure today to find out!