There is some truly incredible marine life.
Living off and along the coasts of the UK! Huge Humpback Whales breach through the waves, speedy Mako Sharks hunt for iridescent blue Mackerel and hungry Leatherback Sea Turtles stop by each summer to gorge themselves on Jellyfish. 
Head to Harbourside to find out more about UK waters and Seagrass.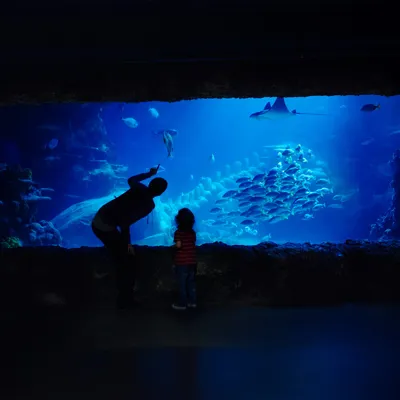 But it's not all about the big stuff...
Long and Short-Snouted Seahorses weave through the seagrass, warrior-like Spider Crabs meander along the seabed and shimmering Sand Eels flutter past in shape-shifting shoals.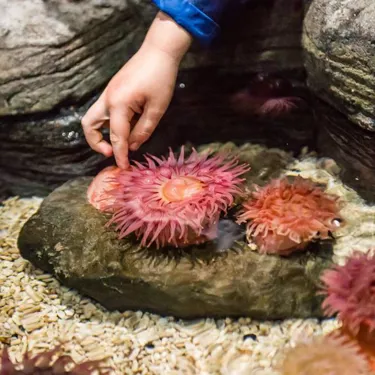 Rockpools
Find out more about Britain's amazing rockpool creatures!
Find out more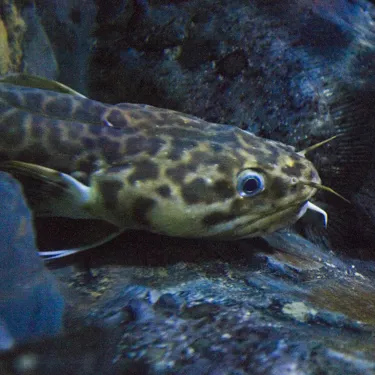 Rockling
These eel-like fish have barbels; Whisker like appendages that help them to taste the water for food!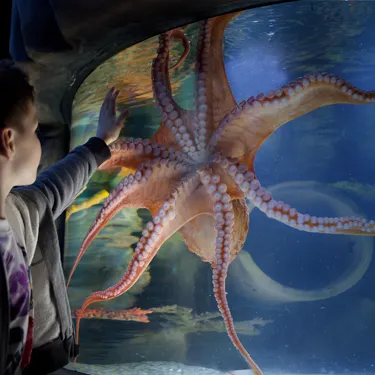 Common Octopus
Common Octopus are found around our coast. Did you know they have three hearts!
Find out more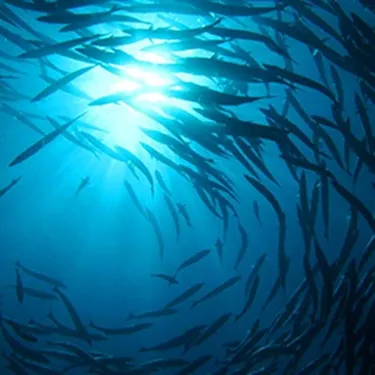 Plenty more fish?
Overfishing and damaging fishing practices threaten many British marine species.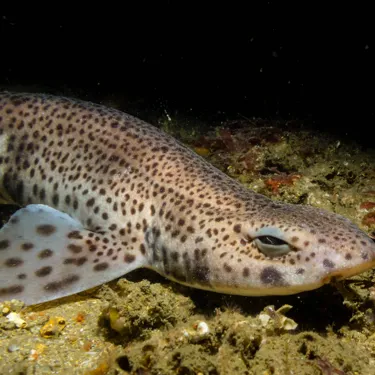 Lesser Spotted Dogfish
Confusingly, these little creatures are from the Catshark family!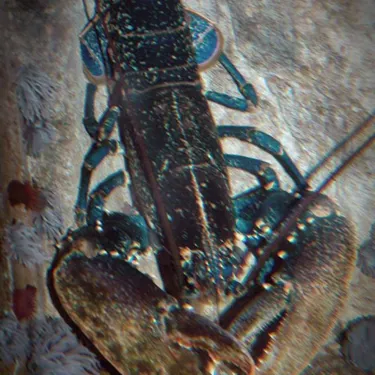 Lobster
Lobsters have hemocyanin in their blood which means it is blue in colour!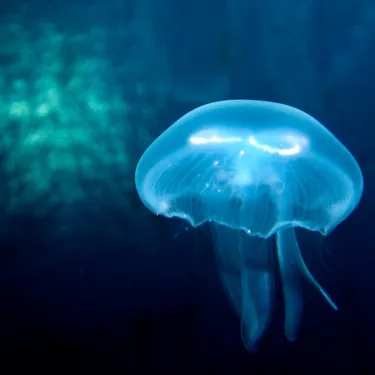 Moon Jellyfish
Jellyfish are found in every ocean in the world!
Find out more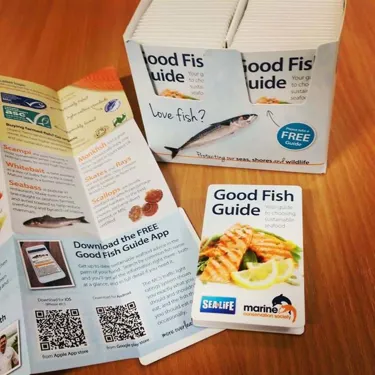 Good Fish Guide
Don't forget to pick up a free MCS Good Fish Guide during your visit to help you chose sustainable seafood!