8th June 2022 - World Oceans Day
9am - 10 am (8:30am arrival time)
Free to participate
Suitable for the whole family
The SEA LIFE Trust's famous 24 hour Global Beach Clean is back for 2022! We welcome volunteers to take part in an effort to rid our green spaces of litter and pollution.
We champion the need for plastic-free oceans
The SEA LIFE Trust has a vision of a world where oceans are healthy, properly protected and full of diverse life and the annual 24 hour Global Beach Clean is a fantastic way to support this.
Sign up today and take part in our Weymouth beach clean-up!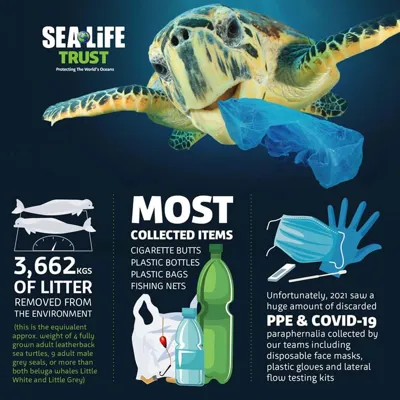 2021 Global Beach Clean Results
Last year, more than 60 clean-ups were held around the world. From Melbourne to Belgium, California to England and lots of places in-between!