Discover our new onsite education programme..
We have been busy reviewing our education programme for schools and now offer a set of new education workshops for KS2 students! Drawing on our core principles to offer students the feeling of connectivity and empathy for our world's oceans, explore our habitat and adaptation and conservation workshops below.
We are currently reviewing our pre-school, KS1 and secondary school programme. In the meantime, you might like to explore our free lesson plans.
Explore lesson plans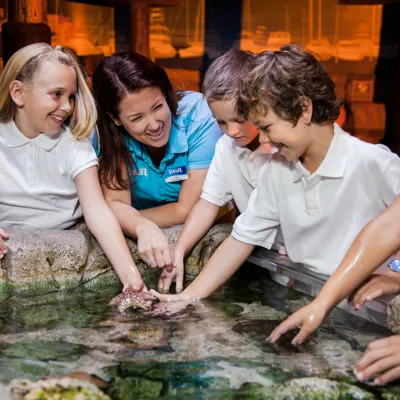 KS2 OUR SEA CREATURES
BOOK THIS WORKSHOP IF…. YOUR STUDENTS HAVE NEVER VISITED A SEA LIFE CENTRE
Invite students to learn about some of our core SEA LIFE creatures! Together they will dive into a world of amazing discovery to learn about three core creatures: sharks, jellyfish and seahorses – understanding their different needs and completing exclusive SEA LIFE quizzes for each. Students will think about the importance of animal welfare and use the core aquarium standards to create tanks for the different creatures, based on their understanding of creatures' needs and happiness markers.
Students will:
Explore creature features by identifying with core SEA LIFE creatures and discussing their differences
Empathise with sea creatures and understand the need for animal welfare and protection.
Understand the role of the Aquarist/Curator at SEA LIFE.
Create a unique tank, considering key features including: shape, water flow, substrate, aquascape and appropriate tank mates.
Inspire a love for marine wildlife and an interest in animal welfare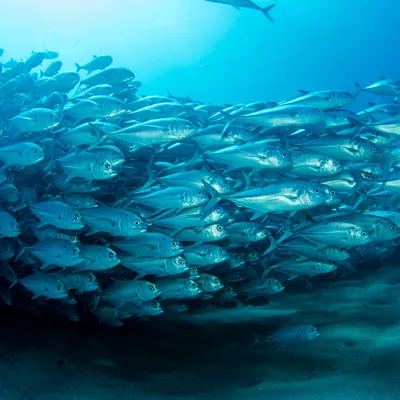 KS2 SEA DEFENDERS: PLASTIC POLLUTION
BOOK THIS WORKSHOP IF… YOU ARE LOOKING TO MAKE A PLEDGE FOR THE PROTECTION OF THE OCEAN
Invite students to become Sea Defenders! They will investigate it is important to protect our oceans, raising awareness of their own relationships with the ocean and how their daily actions can positively or negatively affect the marine environment. Students should be inspired to make changes in their lifestyle and actively contribute towards solutions.
Students will:
Appreciate litter, pollution, and its impact on the world.
Identify different materials and which recycling bin they belong in.
Understand the terms: biodegradable, non-biodegradable, and plastic pollution.
Understand the impact of human behaviours: that marine wildlife can get tangled in fishing lines, nets and plastic pollution.
Take action to reduce negative impacts on the marine environment and make a pledge for the protection of the ocean.