Campaign Beach Clean 2023
For all the family
GLOBAL BEACH CLEAN SEA LIFE Trust, the global conservation charity, has organized its largest beach clean-up mission. All SEA LIFE centers in the world participate in this activity that aims to protect our beaches and oceans from waste. It is estimated that 8 million tons of plastic waste reaches the world's oceans each year and that by 2050, the oceans could have more plastic than fish. Global Beach Cleanup # GlobalBeachClean From @ SeaLifeBenalmádena and @SeaLifeTrust we want to collaborate with our oceans by eliminating harmful garbage from our beach. 1,643 PARTICIPANTS FROM 55 LOCATIONS WORLDWIDE. Sydney, San Antonio, Malaysia, Minnesota, Europe and from one side of the globe to the other! The approximate equivalent of the weight of more than 10 sea lions, or two beluga whales! CIGARETTE BUTTS - PLASTIC BOTTLES - STRAWS - PLASTIC BAGS Soldering blades / confetti / steering wheel / bicycle pieces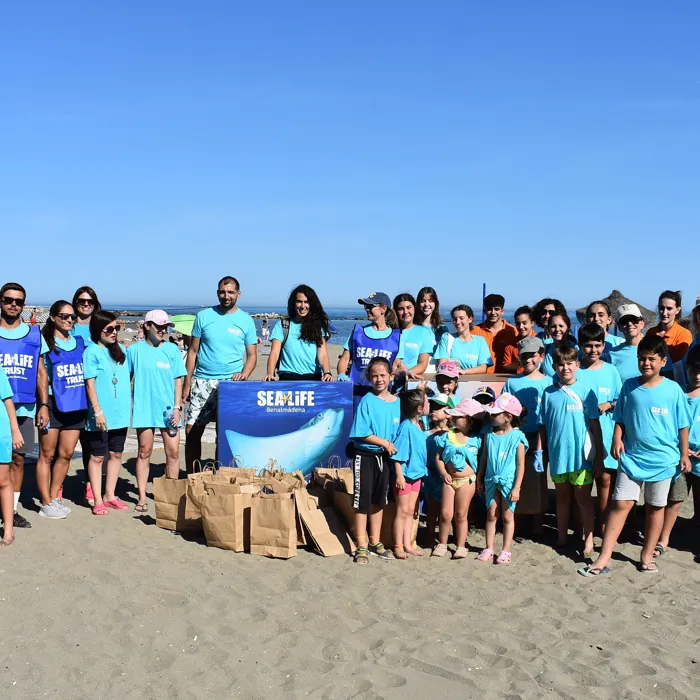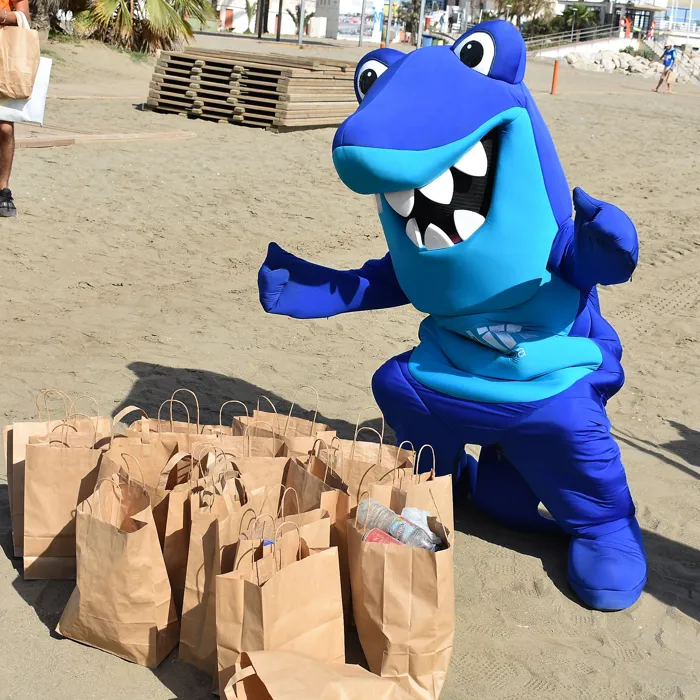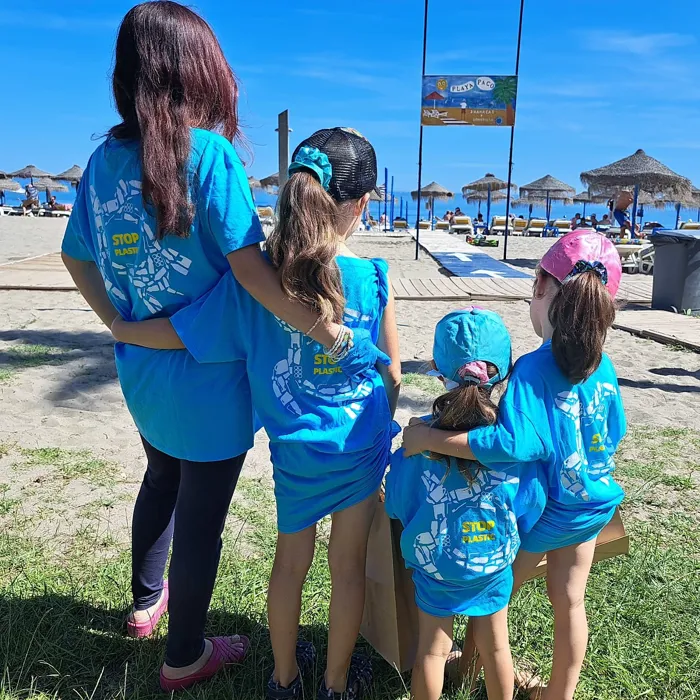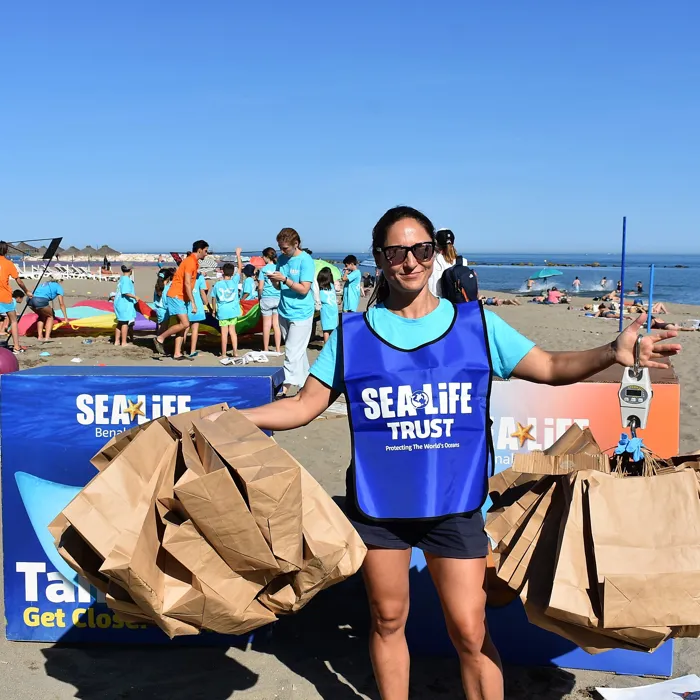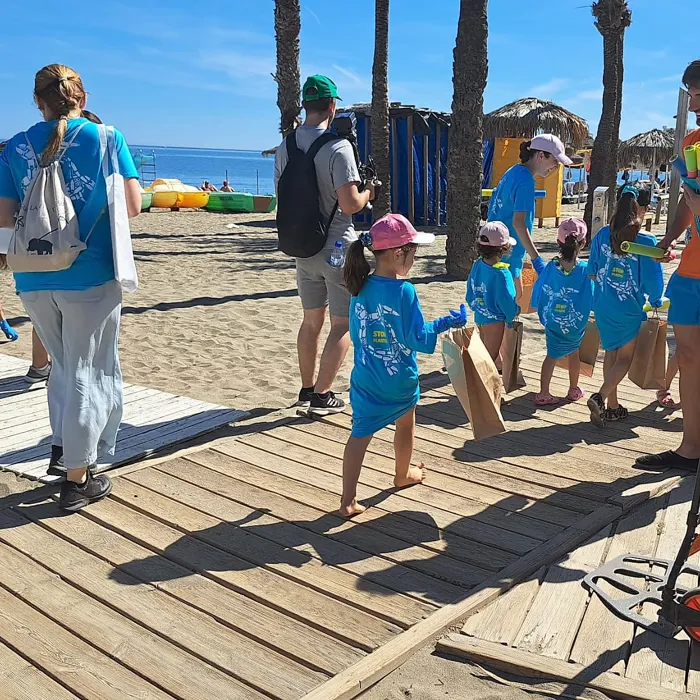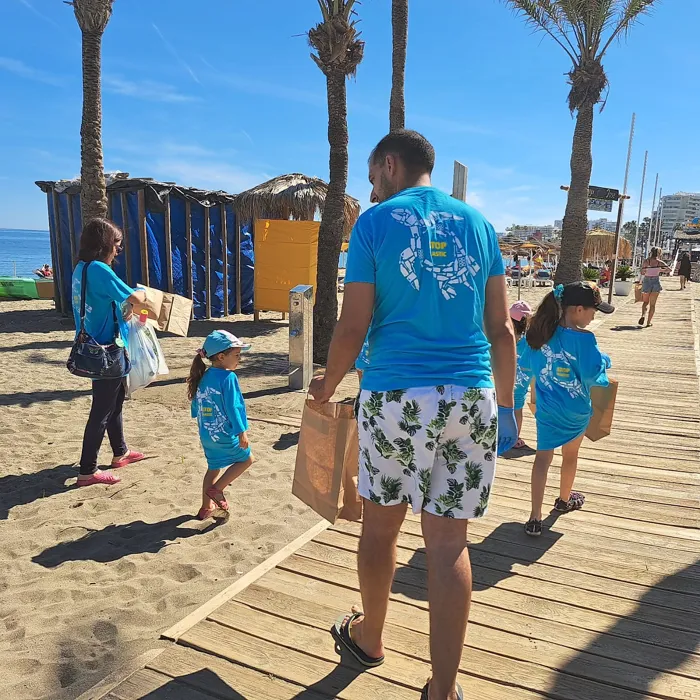 Reducing Plastic Pollution
We work globally to reduce plastic pollution by running campaigns and supporting projects that help to reduce the wave of plastic entering our oceans.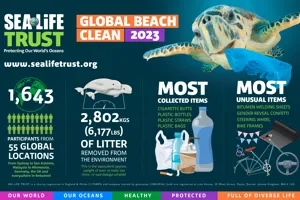 Did you know...
...that an estimated 26 million tons of plastic pollution ends up in the oceans each year where it chokes, entangles and poisons marine life, and that it kills millions of marine creatures each year? 
Plastic bags, disposable cutlery, old phone covers, drink bottles, batteries… you name it, we've found it! And unfortunately it all poses a big threat to our marine creatures, whether it stays in our rivers or gets washed into the ocean.