Rays Island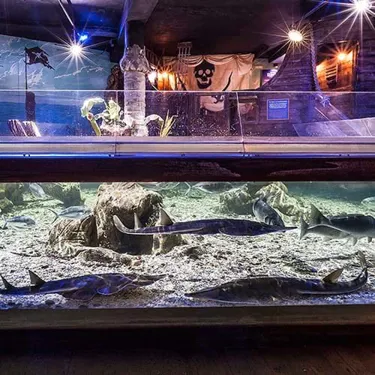 Did you know?
The dentists of ancient Greece used stingray venom as an anesthetic.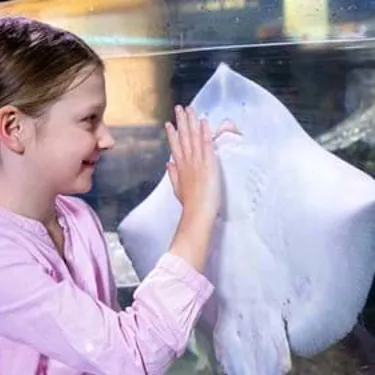 Ever feed a ray?
Have a memorable experience feeding our rays. You will be amazed how friendly they are.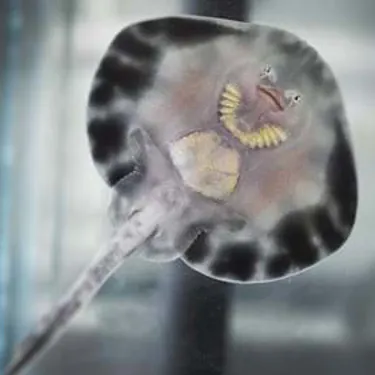 Nursery
A unique possibility to see shark or ray babies!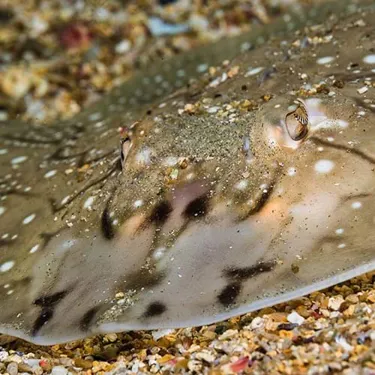 Undulate Rays
Open your eyes!
Undulate rays are camouflage experts and you will find them buried in the shells.
Interactive Zone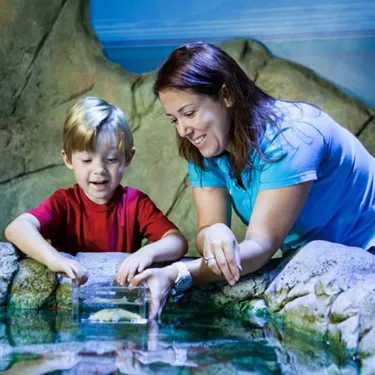 Wet hands!
Find out how it feels to touch a starfish, hermit crab and other creatures living in our interactive rockpool experience.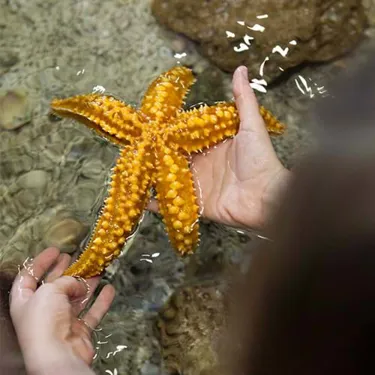 More arms!
If a starfish loses an arm, it can grow back!
Playtime!
The species in the interactive rock-pool have a great class schedule. 1 day of class & the next day all playtime.
We are jealous!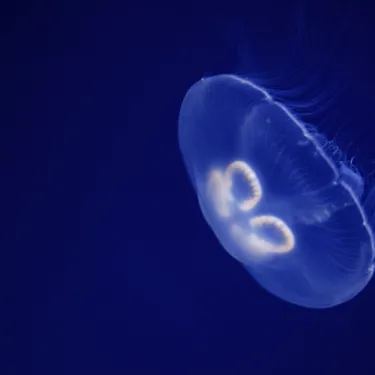 Jellyfish
Did you know .....Jellyfish are 95% Water!
Do you dare? Ranger Camp
XXL
I'm the biggest chameleon in the world & my tongue is twice this size of my body!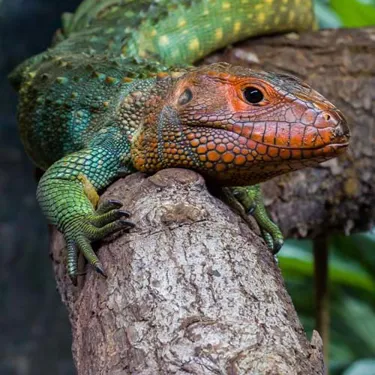 Sunbathe!
They love sunbathing in the branches, but if they sense danger- splash! They ´ll jump into water.
WOW
These insects can release a leg if they need to by self-amputation.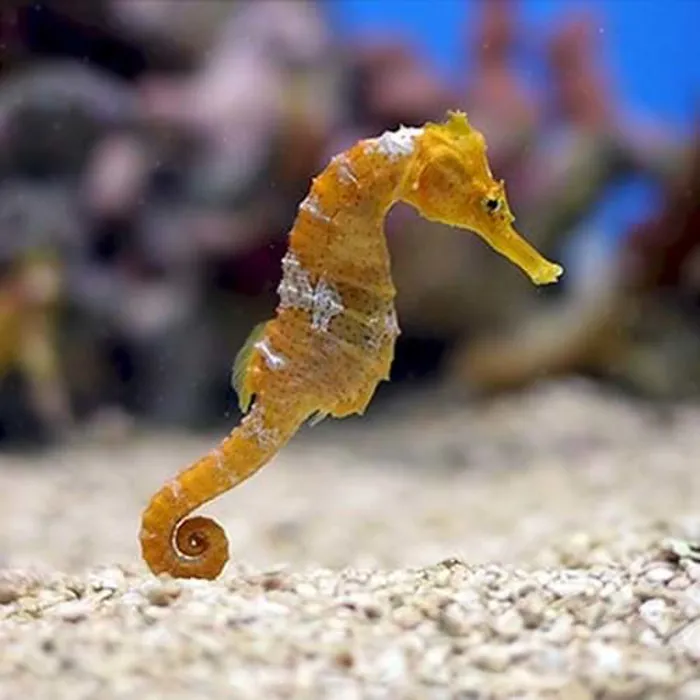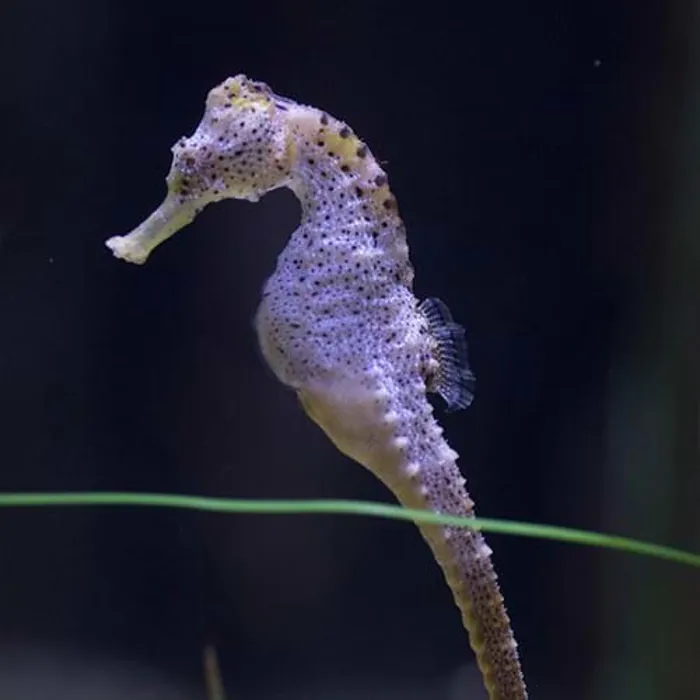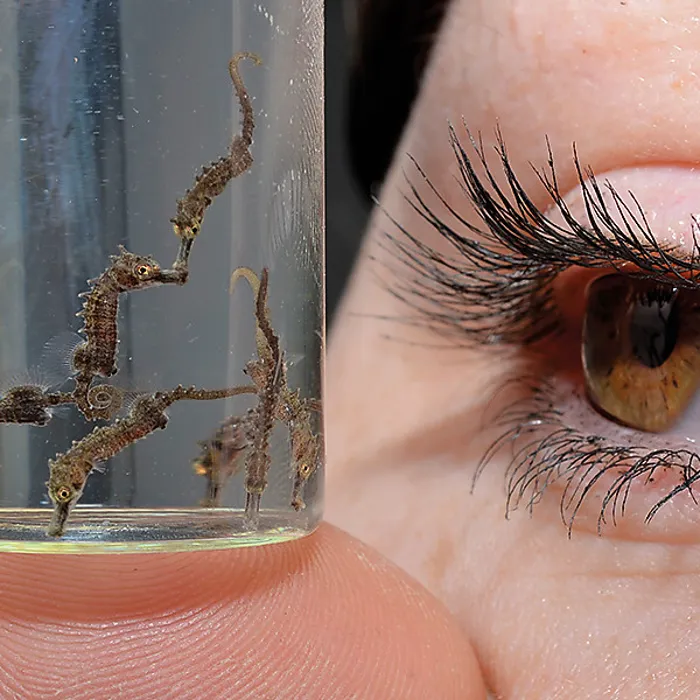 Kingdom of the Seahorse
Super Dad! - It is the male seahorse that gives birth to their babies.

Gluttons! - They eat 3 times a day. At 2:15pm our aquarist will be there to tell you this & other curiosities.

Breed - Our aquarists have successfully bred 3 species of seahorse, Reidi, Big belly & Pipe fish. They are born as tiny as 1cm.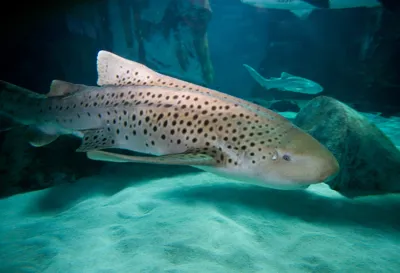 Sharks- Jurassic Tunnel
Sharks have inhabited our oceans for more than 400 million years and have survived five mass extinctions, demonstrating perfect adaptation to their environment. Without sharks, marine ecosystems face an uncertain future, so safeguarding the future of these species is vital.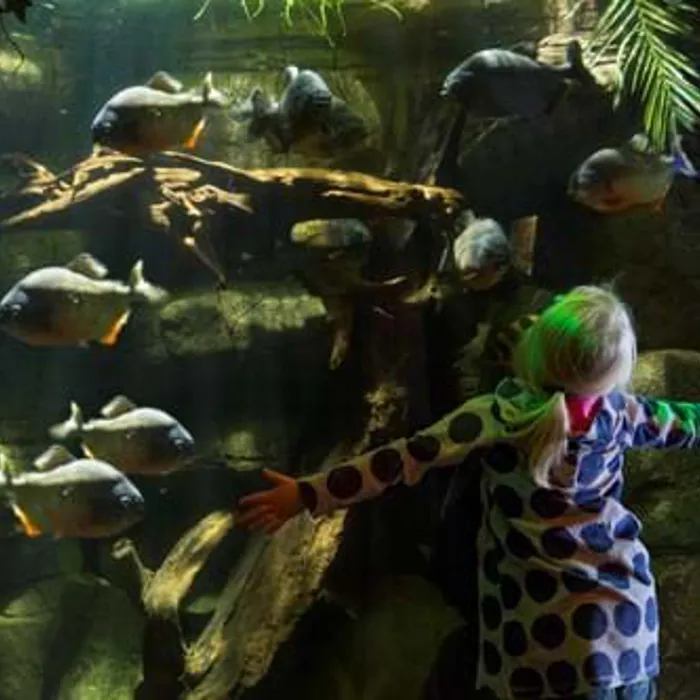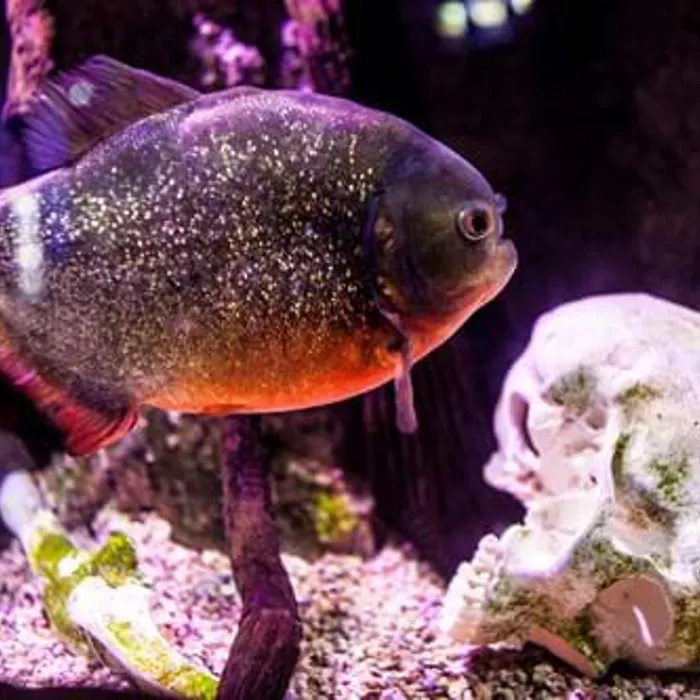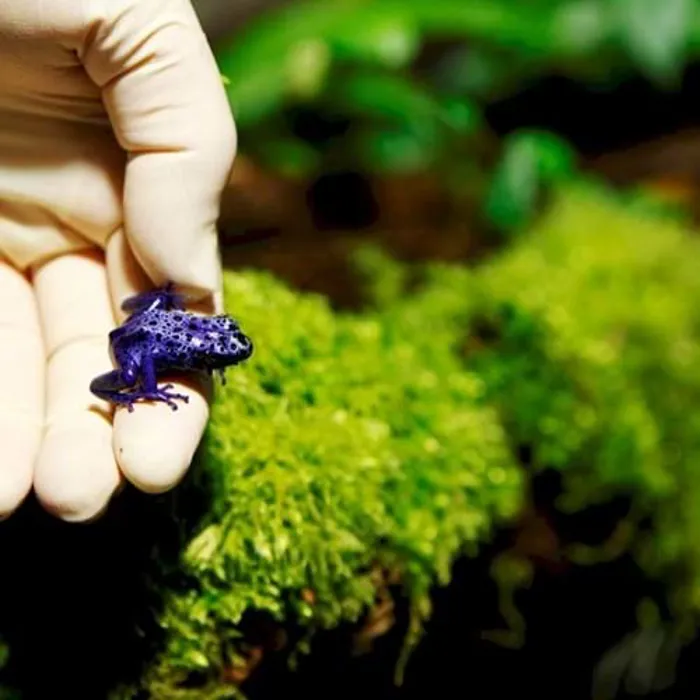 Amazonia
Amazon rainforest -  Amazon rainforest is the largest area of tropical rainforest on the planet and the richest in species.

Red Bellied Piranhas - Despite a nasty reputation, piranhas seem to bark more often than bite. Piranhas use sounds to communicate, intimidating their rivals rather than attacking, according to scientists...

Breed - Our aquarist team has successfully bred two species of poison dart frog. Soon you will be able to see them with the other frogs.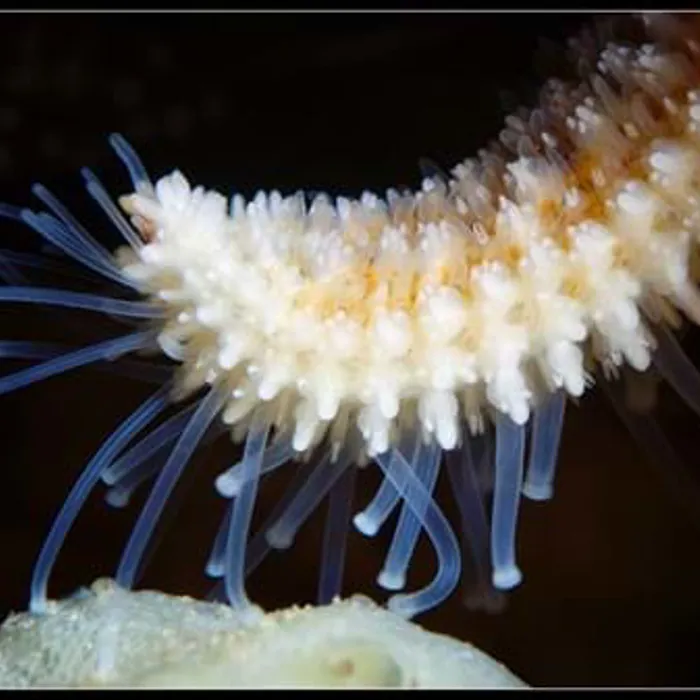 Brazo estrella de mar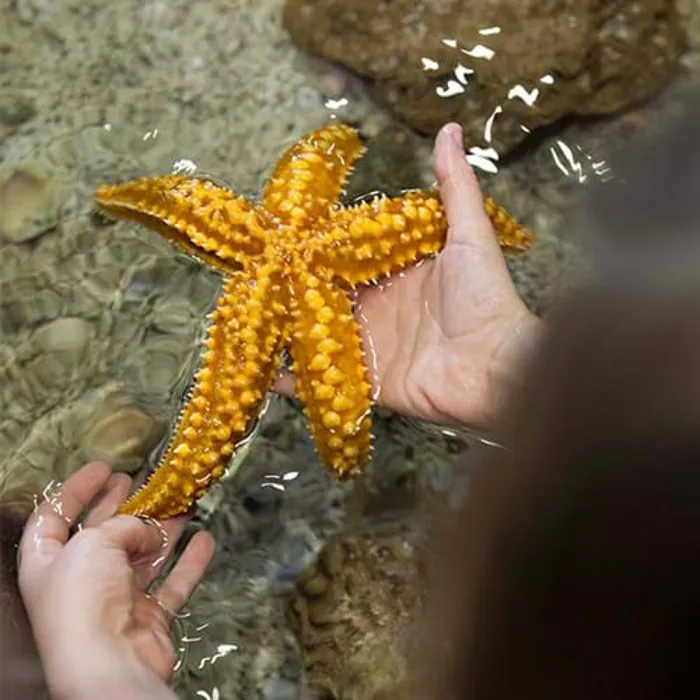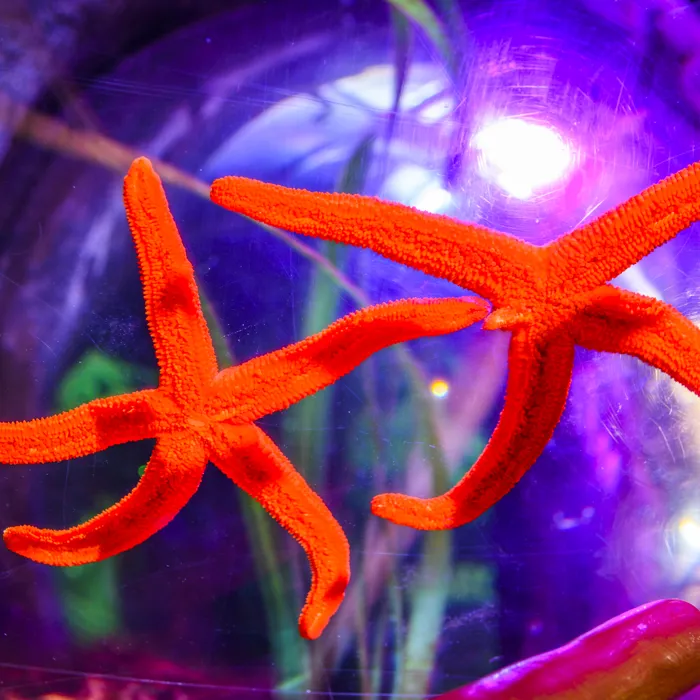 Sea Stars
Did you know...Starfish are part of the same family as sea urchins, sand dollars and sea cucumbers. 

WOW - Starfish do not swim. When they move they choose one arm to trace the direction and the other four to propel themselves.

UGH! The starfish are covered by a hard skin, not very tasty for other marine animals. It is rough and often has thorns, very useful to protect from predators.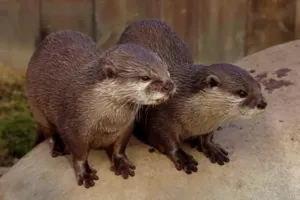 Otters Oasis
Are you hungry?- The gluttons of the Aquarium! Their daily activity demands that they eat 20% of their weight.
Feeding every day 11.15am, 1.00pm, 5.00pm and 6.00pm. 

Outside you can get up close and personal with our resident Asian Short Clawed Otters. Watch as they splash about in their Otter River and snack on their favorite treats - Peanuts.

Otters under threat - The International Union for Conservation of Nature considers this species as vulnerable. The main causes of the decline of otter populations are habitat loss, pollution and hunting.