Walk through our spectacular ocean tunnel
You will have the opportunity to experience life under the sea - without getting wet! SEA LIFE Blackpool is extremely proud of their array of sharks - having bred and raised them for 25 years! In our ocean tank you will see, Giant Green Sea Turtles, Black Tip Sharks, White Tip Sharks, Stingrays, Shovel Nose Sharks, Nurse Sharks and many more fish.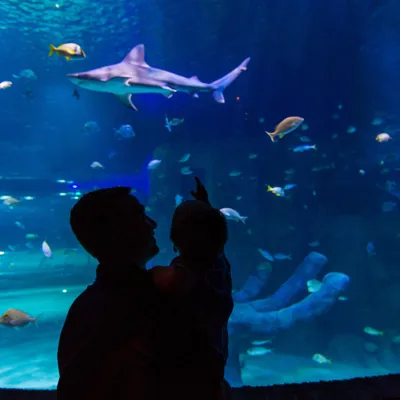 WOW Fact!
When the team here at SEA LIFE Blackpool cleaned out the ocean tank a couple of years ago they found close to 40,000 shark teeth! Sharks have adapted to growing teeth within one day after losing them while eating.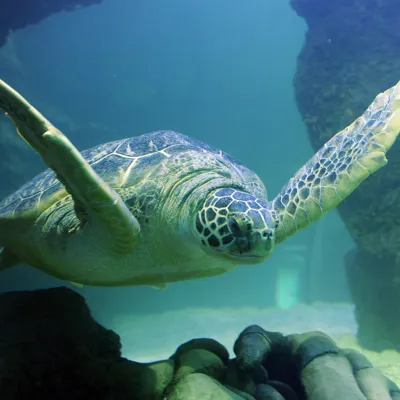 Meet Phoenix
Our Giant Green Sea Turtle, Phoenix - is a fan favourite in our tunnel. You can often find her lying around the end of the tunnel.