SEA LIFE, Submarine Explorer
Jellyfish
Jellyfish are older than all of our ancient reptiles. Scientists believe they first swam in our oceans around 500 million years ago! There are more than 350 different species of jellyfish.
The Lion's Mane Jellyfish is over two metres tall – that's taller than you! Others are as tiny as a pinhead. They can be found in all of our oceans and sometimes in freshwater too.
Jellyfish have venomous tentacles that they use to capture their prey. Most jellyfish are harmless to humans, but a few including the Box Jellyfish can cause a painful sting. Some species of baby fish are able to hide amongst Jellyfish tentacles for protection!
At SEA LIFE Centre Blackpool you'll be able to see jellyfish in a whole new light!
Did you know?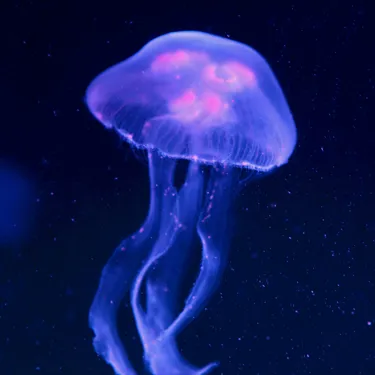 Moon Jellyfish
Occurring in huge numbers, Moon Jellyfish are the most common jellyfish found around British coasts. They are also prevalent in the Atlantic, Pacific and Indian oceans.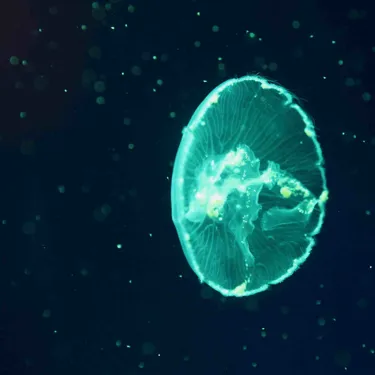 Horseshoe
There are four horseshoe-shaped gonads that are found at the top of the bell for the Moon Jellyfish.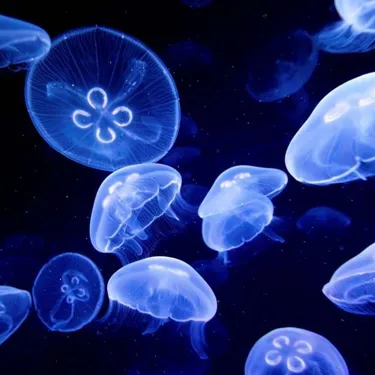 Flying Saucers?
Moon Jellyfish, also called common jellyfish, saucer jelly or scientific name Aurelia aurita are delicate and exquisitely coloured creatures which gently drift with the ocean's currents.
Despite their seductive appearance
They are formidable predators - food is either trapped in the flowing mucus which covers the jellyfish's bell and passed to the oral arms by tiny hairs.