Enter a leafy jungle filled with an exciting walk through...
But, beware, not all the creatures here are friendly! In the depths of the rain forest, you will meet
Turtles
Piranhas
Poison Dart Frogs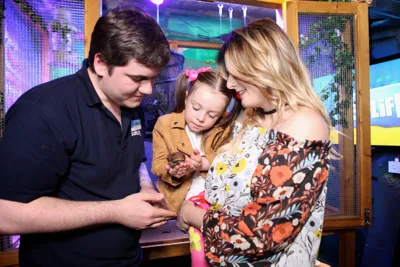 Rainforest Ranger Table
SEA LIFE Blackpool has unveiled an amazing new display, featuring an array of insects and creatures, such as Giant African land snails; hissing and death head cockroaches; praying mantis and giant grubs. You can get hands-on with these amazing creatures at our Ranger Table!