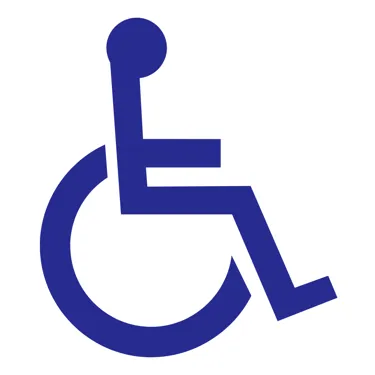 Visitors with Reduced Mobility
SEA LIFE Blackpool provides people in wheelchairs full access to the attraction. Access to the first floor of the aquarium is accessible via lift.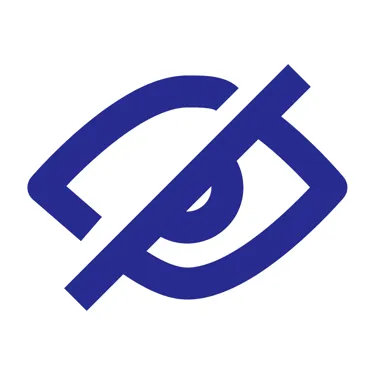 Visitors with visual impairments
SEA LIFE Blackpool welcomes all assistance animals and guide dogs. Water is available on request.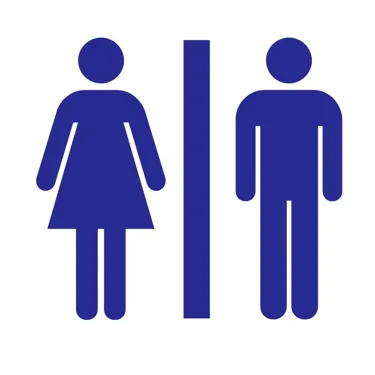 Toilets & Changing facilities
There are two sets of accessible toilets within the attraction plus a hygiene room with bed. Baby changing facilities are available in both female and male toilets.
Pre-booking wheelchair slots
Please pre-book your wheelchair slot here.
Carers & Companions
Guests with accessible needs are entitled to a free carer ticket. All visiting guests except for the carer require a paid ticket, you can reserve a free carer ticket during our booking journey when purchasing your standard or combination entry tickets.
Upon entry to the attraction, you will need to show one of the below items of documentation alongside the Carer Ticket:
Entitlement to Disability Living Allowance for children under 16 or DLA/Personal Independent Payments (PIP) for those aged 16-64, either in the form of a letter stating that the benefit has been awarded, or the actual Allowance book.
Attendance Allowance or Carer's Allowance letter of award
Incapacity Benefit books, or a letter notifying the recipient that the benefit has been awarded Incapacity Benefit, Employment and Support Allowance (ESA) Disability Students' Allowance (DSA), or DID card (UK Disabled ID card).
A valid Blue Badge
In the case of visual impairment, a registration card known as the BD8 or a Certificate of Visual Impairment (CVI)
Credibility's Access Card with the carer/companion symbol
An International Equivalent of the Above
If you are a Merlin Annual Passholder and have additional needs and require assistance on your visits to our attractions, we issue one complimentary Merlin Annual Pass per Passholder with a disability to be used by any carer. Apply for a carer pass here. 
Please note we are a cashless venue. 
Sensory
We advise guests with sensory sensitivity that our quietest periods are during the week (outside of school holidays), after 2pm. This will allow plenty of time to enjoy the full benefits the attraction has to offer.
We also have noise cancelling head phones available upon entry. These are subject to availability. 
Quiet at the Aquarium Sessions
On the first Sunday of every month SEA LIFE Blackpool will run a Quiet at the Aquarium session during the final hour of the day, to provide a quieter experience for those with autism and other sensory requirements.
During these sessions our centre music will remain switched off and televisions will be turned to a minimal volume.
Click here to book and find out more.

For your information, there will be varying levels of lighting and music throughout the attraction to enhance the visit - please be prepared if this is a concern.
Attraction Layout
To familiarise yourself with SEA LIFE Blackpool before you visit click here to see our Accessibility Guide.
This includes a mixture of photos and text to take you through the attraction and show you some of the main areas and facilities to help you plan your visit. 
For a more detailed sensory specific guide click here to see our Social Story which is child friendly and designed to aid our guests with neuro-diverse needs including Autism.
Main entrance & Reception
The reception area is located on the ground floor directly as you enter. The width of the entrance doors is 1.5 metres. The floor in the reception area benefits from ALCO safety flooring and is level. The reception is lit by small spotlights however the area does benefit from a lot of natural light.
The reception desk is 1.1m high however there is a lower area to the right of the reception desk which is 0.8m high, and our team can easily reach across to offer assistance where required. Any wheelchair users are welcome to enter via the right hand (fast track) doors to be served, and any guests who are unable to queue for any reason should make our team members aware and will be happy to serve you separately. 
We do offer complimentary tickets for carers.
Once you have obtained your tickets there the centre is located on the first floor. There are 36 steps leading to the first floor with 4 landing points every 9 steps. The lighting on the stairs is fairly dim. A lift is available which is 1.2m wide and is located behind the reception desk.
Attraction (Displays and exhibits)
There is background music playing in each area of the centre and some videos have audio playing on them. Informational talks also occur every hour and could seem somewhat loud if unexpected. There is various signage around the site at medium eye level and the lift/toilet signs will soon be made tactile to further aid guests. The narrowest clear door opening width is 0.84 metres; however, this can be bypassed if necessary.
Shoreline
Once you have reached the main landing area on the first floor, there are 2 pull doors (1.73m wide) to enter the main attraction. The floor changes from carpet to wooden flooring and there is a very small lip upon entry. Once inside you will first encounter our photo opportunity which can be bypassed if preferred, however you should expect a flash whilst photos are taken followed by a 'beep' noise. The lighting in this area is fairly low to suit the 'shipwrecked' theme. The Rockpool area is next and provides the opportunity to touch a crab or a starfish. The height of the display is 0.8m high however we do have buckets in order to take animals out of the pool and allow easier access. There is hand sanitiser and a sink which is 0.74m high. The flooring in this area is wooden and you will find a small lip upon entry and exit of this area which is easy to navigate. Next is our main native area, which is also wooden flooring and part of this section is on a small incline. The lighting remains fairly low however all of the displays are well lit and mostly lower than 0.9m high. The nearest seating from the entrance is roughly 65m away located in the Stingray Adventure area.
Quayside
From shoreline our next area is Quayside which houses many of our native rays and dogfish. The display is built almost from the ground upwards and is easily accessible. It also has an area which allows you to go behind and almost above the display which is only accessible via 5 steps. You can return via the same 5 steps or there are 9 steps at the end of this display to take you back to the main route. If you choose not to, the area is still completely accessible without navigating any steps however there is a ramp on a moderate decline to a cobbled floor.
Stingray Adventure
Home to our tropical rays this display has 360° access. It also has an area where guests can crawl beneath and get a view from below the display which has an entry gap of 0.81m in height. The flooring is a painted wooden effect and has a waterfall feature which is at a very small incline and subsequent decline. There are 2 wooden benches in this area which do not have armrests and are 0.46m high and 0.4m deep. This area is fairly well lit.
Seahorses
This area has a 1.5m wide entry point with low lighting and a projector visual with information about some of the animals. The floor is a cobbled stone effect and is fairly lowly lit. The displays are all less than 0.8m high and have some rock work theming around the area. The exit to the next area is 1.16m wide.
Reef explorer
Lighting is bright and the floor is non-slip corrugated metal. Displays in this area are between 0.9m – 1.15m in height. To exit the door width is 0.98m and the doors are open at all times.
Rainforest
This is our most heavily themed area with artificial woodchip flooring to create the desired theme and plenty of false forestry and trees. The lighting is darker in this area than most parts of the centre and the temperature is often warmer than other areas due to the enclosed space and tropical water. There are sound effects to mimic a rainforest and we usually have a discreet smoke machine in operation in this area. As you progress there is a wooden bridge (at ground level – for theming only) to navigate which is on a slight incline; although the bridge is completely fixed and doesn't move. The narrowest point in this area is 1.03m wide.
Butterflies
The flooring is still wooden and the display in this area is 0.7m high with a rockwork theme and running waterfall which adds noise to the area.
Ocean Tunnel
The ocean tunnel is directly after the ocean viewing window and is fairly lowly lit with background music for the desired effect. On entry to the tunnel, there is a slight incline leading to a wooden decking surface at the beginning of the tunnel. The tunnel itself is 17m in length and is 0.9m wide at its narrowest point from the floor upwards. In the middle of the tunnel, there is a benched seating area, 0.31m high and 0.43m deep. The lighting in the tunnel is generally well lit and benefits from a lot of light from the display itself. Towards the end of the tunnel, there is a very small lip leading to ALCO safety flooring and a subsequent slight decline. The narrowest point leading to the next area is 0.94m wide.
Ocean Display
Once through the double doors the flooring changes to concrete and is a fairly lowly lit area. There is some seating which is 0.55m high and 0.5m in-depth, with a wooden finish against a themed wall background and no armrests. Looking on to the main ocean display there are 2 steps which allow closer access to the display which are 0.27m & 0.23m in height respectively and are painted with a white nose for easy access; although it is not necessary to navigate these steps in order to see the display.
Gift Shop
The lighting in the shop is very good with various product stands and displays. The desk height is 0.95m high. In the shop are there are roughly 8 tables each with a maximum of 4 chairs. There is a high chair available for use, and various vending machines serving snacks and both hot & cold drinks. The coffee machine is 0.89m high. Background music plays throughout the area but is very subtle.
Behind The Scenes
We offer a Behind The Scenes tour which gives guests the opportunity to learn more about our animals and daily processes. There are contrasting floor & walls, with tiled flooring and plenty of tactile features. The area is fairly small however with the narrowest point being 0.7m wide.
Toilets
We have 2 sets of toilets on site. The first set of toilets are situated when you first arrive upstairs on our landing, these toilets are unisex, with the facilities of baby change and an accessible toilet. Our main toilets are located inside the attraction, just after the ocean tunnel but before the Four Corners area. There is also a shortcut to the toilets from the Stingray adventure area if required. The entry door to the toilets is 0.84m wide and lighting in all toilet areas is good with ALCO safety flooring on a smooth level surface. The door width to the accessible toilet is 0.87m wide, with a latch lock system on the inside. When facing the WC there is a folding support rail to the left which can be easily lowered in order to assist with space to position a wheelchair and a red pull cord to the right of the toilet to be activated in case of an emergency. The toilet itself is 0.43m high, the hand dryer is 1.1m high and the sink is 0.77m high with push button taps. The toilet cubicle is 1.52m x 1.74. Baby changing facilities are located in the male and female toilets.
Additional Information
We have a hygiene room with a bed in it for anyone that needs this.
We have qualified first aid staff on-site at all times. You should contact any member of our team if you require any first aid assistance.
We have completed in-house training to assist our staff in aiding disabled visitors to the best of their ability and in the future will have completed the Disabled Go training.
We welcome assistance dogs and can provide water bowls on request however assistance dogs aren't permitted to go on our Behind the Scenes tour for safety reasons.
The majority of our signage is in white font, with a blue background and orange trim at a low level where possible.
We have 3 refuge points in the centre in the event of a fire evacuation; with an evacuation chair in each location. The first location is on the landing area at the top of the stairs before you immediately enter the centre. The second is located partway through the 'Shoreline' area after the 'Rockpool' but before 'Quayside'. The third area is located after the shop and photography desk before you exit down the stairs to the Pirate Adventure Golf. In the event of an evacuation, our team members will advise you of the nearest refuge point and our trained team members will meet you and assemble the evacuation chairs in order to safely assist you from the building. The chairs have a safe working load of 120kg.
Future Plans
With the majority of our centre being on the first floor of the building this does limit our ability to make some adaptations. We do plan to review our signage and introduce tactile signage where appropriate. We will also be printing our leaflets and evacuation process in larger print and will be providing magnifying glasses and pens/paper at our admissions desk for guests to use where required. We will continually review our accessibility statement and if you do have any suggestions we would welcome any feedback. Our contact details are below.
Pre-visit planning
SEA LIFE Blackpool is located on the central promenade in between the North and Central piers, and only 200m south of the iconic Blackpool Tower. Located directly opposite the seafront the centre can be seen on approach from both north and southbound travel along the promenade. The centre is accessible directly from the public footpath on the promenade.
Train
The nearest train station to the centre is Blackpool North located on Talbot Road, approximately 0.8 miles away. Taxis are readily available from the train station and all should have accessible vehicles. On the occasion that there aren't any taxis available, Premier Taxis have a large fleet of accessible vehicles and can be contacted on 01253 401000.
Buses
Buses operate frequently from the train station but don't run directly to the Sea Life Centre. If you are travelling from a nearby location, the 68 stagecoach bus runs from Preston to Blackpool town centre which is just 400m from the Sea Life. There are also bus stops roughly 50m either side of the centre if travelling from other nearby locations. All Blackpool Transport buses are accessible for wheelchair users; however, mobility scooters require a permit to be obtained prior to travel. There are no audible or visual announcements made regarding the different stops when travelling on the bus.
Trams
Trams operate from Starr Gate all the way through to Fleetwood along Blackpool Promenade. Operating roughly every 10 – 15 minutes, there is a tram stop almost directly opposite the Sea Life Centre. All trams (Excluding Heritage Trams) have level boarding and step-free interiors, with designated pushchair/wheelchair areas to ensure accessibility for all. All except the Heritage trams have both visual & audible announcers to inform passengers of the next stops.
Local Area
Being situated just 250m from the town centre the surrounding areas are usually quite busy, particularly during school holiday periods. There is a traffic light point roughly 30m from the centre allowing you to safely cross from the promenade and access the centre, along with dropped pavements either side of the centre with tactile paving roughly 100m apart.
Local Services
There are 16 radar accessible toilets operated by Blackpool Council. A map detailing the location of each can be found here: RADAR toilet map 
Hotels with accessible facilities can be found here: Accessible hotels. There is also a Bond Hotel located in Blackpool which can be found Here.
Blackpool wheelchair & scooter hire can offer both equipment hire and repair and can be contacted on 01253 408453 orhttp://www.blackpoolwheelchairs.co.uk/
Car Parking & Arrival
Unfortunately, we don't have onsite parking due to the location of the centre. The street at the rear of the centre (Bonny Street) can, however, be used as parking for blue badge holders, and there are 2 council operated car parks located less than 100m away from the main entrance. Both car parks have street lamp lighting in the car park areas as well as on the adjacent streets. The streets surrounding the centre are all fairly even, with tactile paving at drop curbs along the promenade with colours to highlight the dropped area as well. The pavement on approach to the main entrance is on a very slight incline and a coloured paved area indicates the entrance section to the centre. There is a loading area outside the main entrance for coaches or taxis however there isn't a dropped curb. The nearest dropped curb is roughly 20m from the centre.
Buggy Policy
Prams can be stored in the buggy park on the first floor which can be accessed via lift.
Eating & Drinking
SEA LIFE Blackpool has a strict no eating or drinking policy. However there is a small seating area at the end of the attraction where you can get drinks (hot and cold) and snacks.
Need more help?
Please feel free to contact us if you require any further assistance at Blackpool.Sealifecentre@Merlinentertainments.biz or phone 01253 621258.
We look forward to welcoming you soon.
Please note: All visitors under the age of 15 must be accompanied by an adult over the age of 18.