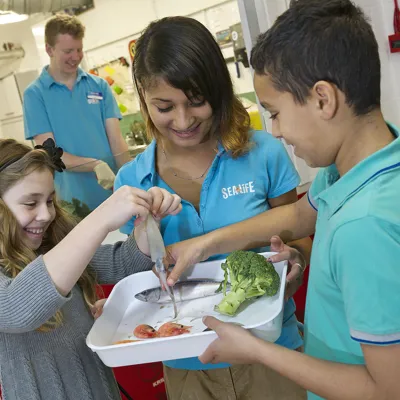 Enhance your field trip
In addition to our amazing aquarium experience, we work closely with teachers to develop educational programs to enhance your students' visit. Our school programs explore animal behavior, habitats, adaptations, ecosystems, anatomy and water chemistry.
Curriculum linked activities
Programs meet North Carolina State Standards
30 minute programs for K - 12th Grade
Before and after visit resources
*Educational workshops are temporarily unavailable. 
Workshops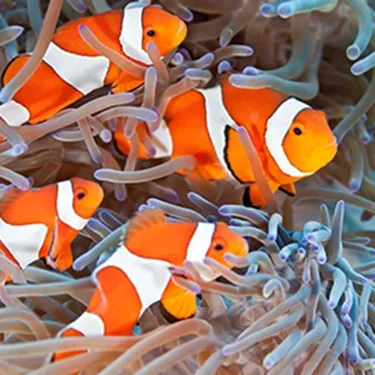 Building a Healthy Coral Reef
K - 2nd Grade
Learn everything about what is needed for a healthy coral reef ecosystem. Students will design their own coral reefs out of felt. The storyboards will be used to teach the class about living and non-living components of an ecosystem and how they all interact within the food chain. Approximately 30 minutes. $2 +tax per student.
Follows NC State Academic Standard: Differentiate between living and nonliving things and what they need to survive/how the needs of animals are met by their habitat.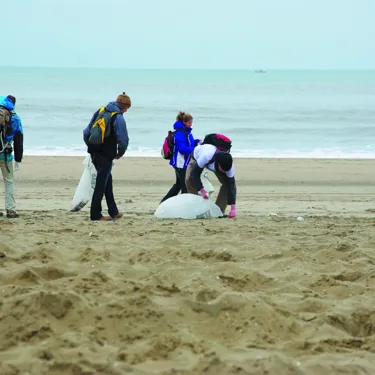 Recycle Round-Up
3rd - 5th Grade
Learn the outcomes of plastic pollution and the inability of animals to adapt to rapidly changing ecosystems. Students will learn how to combat this issue, by learning how to properly recycle trash through an interactive game. Approximately 30 minutes. $2 per student.
Follows NC State Academic Standard: Identify adaptations that allow animals to survive in their habitats.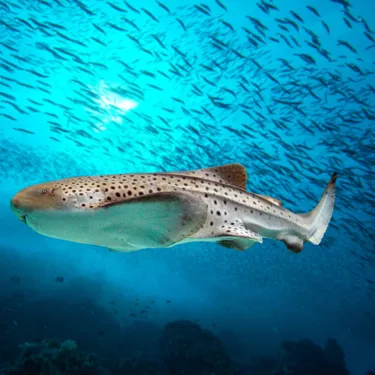 Sharks and Rays Senses
6th - 8th Grade
Experience all six senses of sharks and stingrays and how they differ from a human's 5 senses. Students will learn how the two animals are related and how they use their senses for survival. Approximately 30 minutes. $2 +tax per student.
Follows North Carolina state academic standards.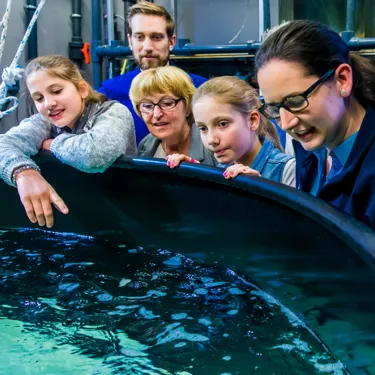 Marine Science Careers
9th - 12th Grade
Explore the variety of options in this industry, ranging from Oceanography to Curator, Aquarist and more. As an example for a daily responsibility in this career field, students will learn about internal squid anatomy.*
*There is an additional fee of +$4/student for the dissection portion of the workshop, if you choose. This is only available for students in grades 9-12.*
Follows NC State Academic Standard.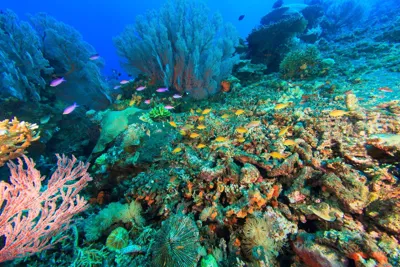 Receive classroom content & latest news!
Subscribe to our Educator Newsletter and stay connected. We'll deliver our newest teacher resources, keep you in the know of any special offers, educator event invites, friends and family discounts, giveaways and more!