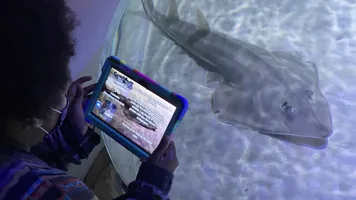 NEW: AR Experience
With a splash, SEA LIFE Charlotte-Concord dove into the world of augmented reality (AR), enabling visitors to "sea" the lives of the aquarium's inhabitants in immersive new ways.
The AR adventure is enjoyed on site when visitors don cutting-edge transparent smart glasses, through which they can see, layered over their real-world views of sea animals, immersive digital magic that entertains and educates
For families with children under six, a second AR experience is available on tablets, so visitors of all ages can participate.
The tour enhances, not replaces, the usual visitor experience – guests may take the glasses on and off at their own pace to enjoy the augmented and traditional display tanks.
The AR tour also expands the current SEA LIFE experience by showcasing sea creatures too large or rare to inhabit the facility and promotes conservation efforts
The experience also reveals hidden secrets about the other 'FIN'tastic personalities in 117,000-gallon aquarium.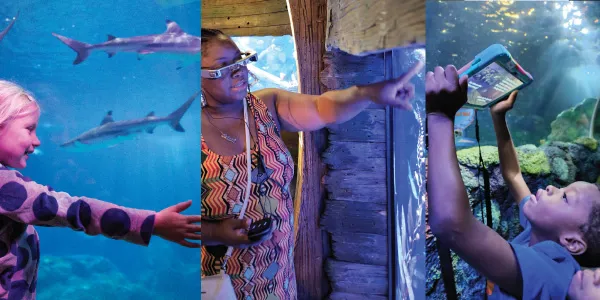 ADMISSION + AUGMENTED REALITY
Guarantee admission & AR experience before sold out
Includes Augmented Reality experience
Use of AR Glasses or Tablet in SEA LIFE
Reserve a date and time that works best for you
Starting At
$27.99
Per Adult
Starting At
$24.99
Per Child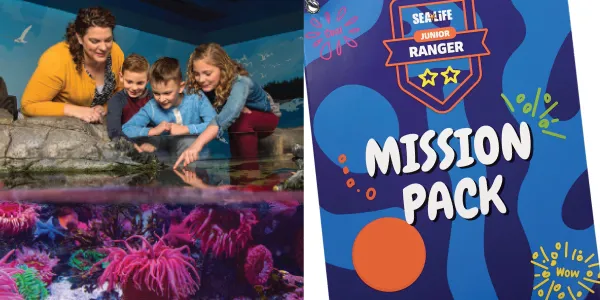 ADMISSION + AUGMENTED REALITY + ACTIVITY PACK
Guarantee admission & AR experience before sold out
Includes Augmented Reality experience and Activity Pack
Use of AR Glasses or Tablet in SEA LIFE
Reserve a date and time that works best for you
Starting At
$32.99
Per Adult
Starting At
$29.99
Per Child