Underwater Scout Adventure!
SEA LIFE Aquarium takes pride in providing an exciting and fun opportunity for scout troops while also giving them a whole new perspective on the wonders of the ocean. Spend the day exploring over 10 marine exhibits, 5,000 sea creatures and 200 species in an immersive setting – all the while creating an unforgettable experience for you and your scouts.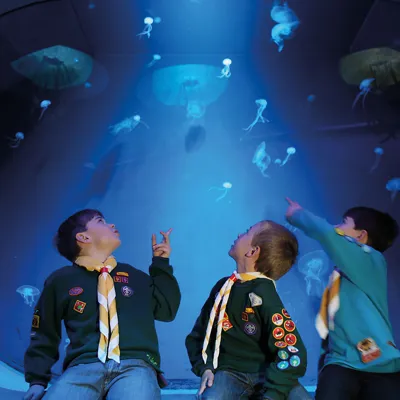 Scout Groups of 10+
Advance reservations are required and must be booked two weeks in advance. Please plan ahead and call us at 855-450-0512 to book your group reservation. Although each group's experience will vary, the average group should allow approximately 45 minutes for their visit to fully enjoy all that SEA LIFE offers.
Discounted group rates
Free educational talks throughout the day
Interactive Touchpool Experience
PLAN YOUR VISIT
Scout Group Ticket
Standard
$10.50
Per Child
Standard
$10.50
Per Adult
Discounted rate for groups of 10+
Pre-book & save
Free chaperone (1:5 ratio)
BOOK A GROUP AND SAVE UP TO 40%! 
Discounted rates are only available to organized groups such as scout groups.
For every 5 paying children, 1 adult receives free admission
Minimum number of people required to receive group pricing is 10
HOW TO RESERVE YOUR TRIP: 
Reservations are required a minimum of 2 weeks in advance. Groups that arrive without a reservation will be charged the walk-up admission rate. 
Submit our online booking request and a booking coordinator will get back to you within 72 hours.
All prices are subject to tax. Tax exempt forms must be submitted before payment. 
Payment is due 2 weeks prior to your visit date by company check or Visa/MasterCard
Changes and cancellation can be made up until point of payment.
Payment must be made 10 working days in advance of your visit date. Once paid, bookings are non-refundable and non-transferable.
Education Workshops are not offered during school breaks including spring break, summer or holidays
IMPORTANT VISIT INFORMATION:
All guests must wear a face covering while inside the aquarium
Although each group's experience will vary, the average group should allow approximately 1- 1 1/2 hours for their visit to fully enjoy all that SEA LIFE offers.
Groups should plan to arrive at least 15 minutes prior to your scheduled time. This will allow time for the group leader to check in and SEA LIFE Aquarium staff to organize the group and go over any necessary rules for the day!
Larger groups are divided into smaller group segments and entry is staggered to avoid congestion in the Exhibit Area and satisfy capacity regulations.
Buses may drop and collect guests at the District 7 entrance; we do ask however that buses park only in the designated bus parking area located in the outer perimeter of the parking lot near AMC Theaters.
Groups exit the Aquarium and assemble outside. In the interest of public safety, groups are not permitted to gather in the admissions or retail areas.
Please note: for groups bringing sacked lunches to enjoy in the food court following your visit; SEA LIFE cannot store lunches on-site. We ask that you keep them stored in your school bus/vehicle.
WHAT TO EXPECT
Admire over 10 exhibits, 5,000 sea creatures and 200 species in an immersive setting
Encounter a vast array of creatures including sharks, rays, a rescued green sea turtle and more
Learn how you can make the oceans a better place through our conservation program
Gaze at creatures swimming overhead in our 180-degree ocean tunnel
Touch a crab, urchin, sea star & other rockpool creatures in the Interactive Touchpool
Daily educational talks & feeding demonstrations that your class can attend
FREE downloadable materials that can be used before, during or after your trip.
SCOUT DAYS
Individual scouts and their immediate family members can visit during our special Scout Days scheduled select dates throughout the year and save big on admission! 
Upcoming Scout Days:  TBD
Ready to Book?
Call us at 855-450-0512 
If you require further information on group visits please contact our booking team. We'll be more than happy to provide all the information you need to ensure your group has a memorable, inspiring experience.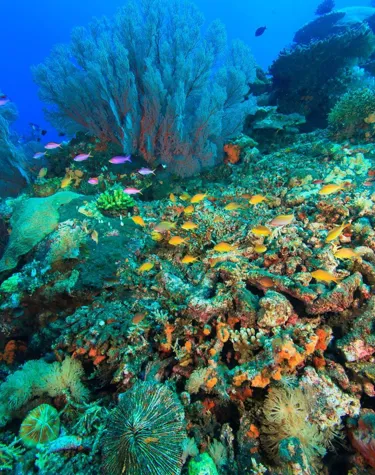 Receive the latest group news!
Subscribe to our Groups Newsletter and stay connected. We'll deliver our newest online groups resources, keep you in the know of any special offers, special events, friends and family discounts, giveaways and more!