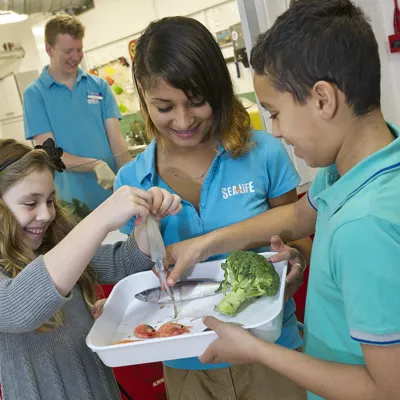 The 2nd Sunday of Every Month | 10 - 11 AM
Join SEA LIFE Charlotte-Concord Aquarium for Sensory Friendly Sundays, the 2nd Sunday of Every Month from 10 AM - 11 AM! 
Enjoy the aquarium one hour before the public for a sensory friendly underwater journey. We welcome all families with children on the autism spectrum or children with sensory processing disorders to this event. 
The aquarium has been adjusted to best reduce sensory triggers throughout each exhibit of the aquarium. We have also created a safe place or comfort room, which can be utilized at any time. 
Feel free to download our Sensory Guide here to plan ahead for your visit. We hope to SEA you then! Dates for 2021 include:   
January 10
February 14 
March 14
April 11
May 9 
June 13
July 11
August 8 
September 12
October 10
November 14 
December 12
*There is a 300 person maximum capacity for this event to limit any chances of an overwhelming environment for guests. Dates and times subject to change.*