Every Tuesday starting February 7th
10:00 AM
Tickets starting at $15.00 per adult & first child FREE! (Included with admission)
Ages 0-7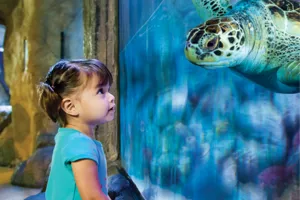 Come Explore with Little Sea Stars!
Little Sea Stars is back every Tuesday starting February 7th!
Running from 10:00am to 11:0am, we will host story time, sing-alongs, crafts and more, all before our doors open to the general public. Don't miss out on this exciting and educational event for our littlest explorers!
- Annual Pass accepted