Discover a journey into the fascinating world of jellyfish!
Be mesmerised by enchanting jellyfish as they dance around, where multi-coloured lights emphasise their beauty and create a uniquely stunning experience!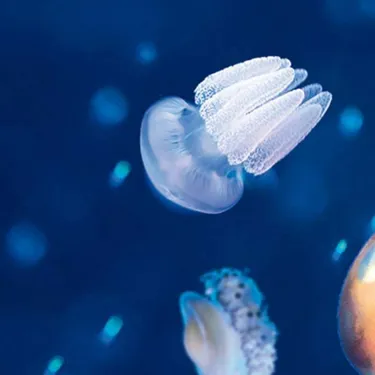 Discover Jellyfish
Follow the jellyfish life cycle through their stages of evolution and view our jellies through special views!
Understand Jellyfish
Understand both the good and the bad about jellyfish; how and when jellyfish take over the oceans! Do all jellyfish sting? You can even create your very own digital jellyfish!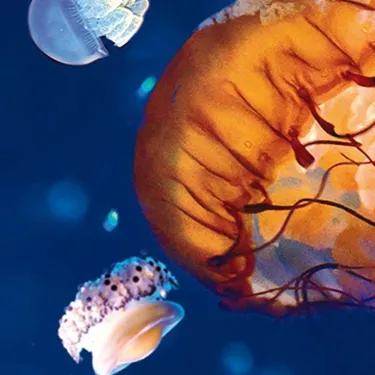 Wowed by Jellyfish
During your experience at Jelly Invaders, you can expect to see the mesmerising Moon Jellyfish.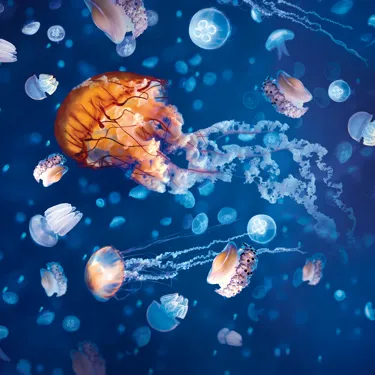 Jellyfish are older than all of our ancient reptiles
Scientists believe they first swam in our oceans around 500 million years ago! There are more than 350 different species of jellyfish.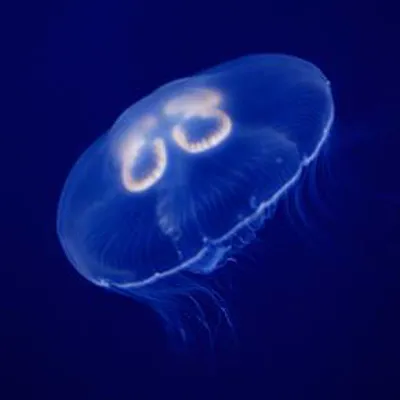 Discover More Jellyfish Facts
Find out more facts about jellyfish and see what you'll discover at SEA LIFE Great Yarmouth.