Available now
Call to enquire and make booking 01493 330631
Suitable for uniformed groups
Experience a sleepover at our aquarium!
A sleepover adventure you'll never forget
When all the daytime staff have gone home for the night, and most of the lights are switched off, you can come and see what the creatures get up to when they think no one is watching!
With the Sleepover Experience, you'll have the opportunity to sleep inside our Ocean Tunnel with sharks, turtles and rays swimming above you. You can also participate in a range of great aquarium activities without the daytime crowds. 
Our knowledgeable staff will give you a fully guided VIP tour of the aquarium, including craft activities to complete in the evening.
Breakfast is included within the Sleepover experience.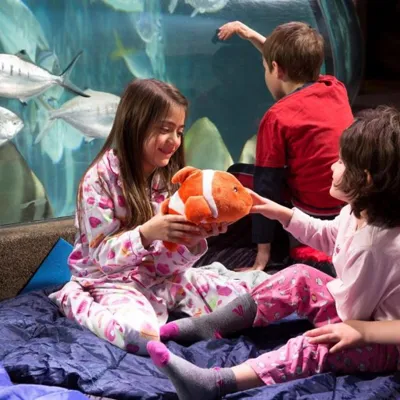 The Sleepover includes:
An overnight stay at SEA LIFE Great Yarmouth
Breakfast
Exclusive VIP tour of the aquarium
Evening craft activities
VR experience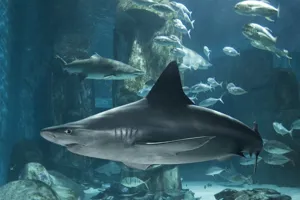 Sleeping Arrangements
Sleeping under and around our tropical Ocean Display is definitely one of the highlights! 
Watch our animals get active at night as the blue coloured night lights come on. Or see if you can spot our Green Sea Turtle Noah resting above you.
Did you know that some species of shark and fish never stop swimming?! They don't sleep like we do so chances are you will see their shadowy figures moving around all night long.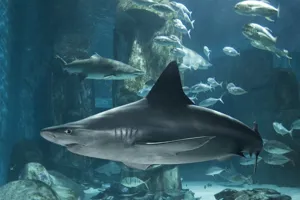 Evening Schedule
Your experience will begin after the aquarium has closed to the general public. Exact start time will be confirmed when booking with us. Over the course of the evening you will then experience and do the following:
VIP tour of the attraction
Evening meal (you can bring your own food and use our facilities or we can provide freshly stone-baked pizzas at 25% off our menu prices)
Craft activities and virtual reality experience
Set up beds
Bed time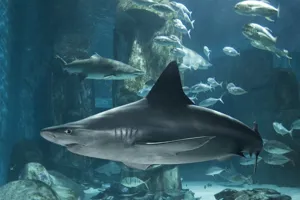 Morning Schedule
7.00am - Rise and shine 
7.15am - Pack up
7.30am - Breakfast
8:15am - Gift shop 
8.30 - Pick Up
This is an approximate timetable only.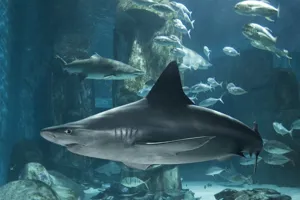 Breakfast
For your breakfast we will provide you with a variety of cereals and pastries, as well as Costa Coffees for the adults.
Evening meal
Your evening meal is not included in the sleepover experience price however if you do wish to dine with us, we can offer 25% off on our freshly stone-baked pizzas. More information and the menu can be found on our Food & Drinks page. 
Please inform us of any special dietary requirements at the time of booking.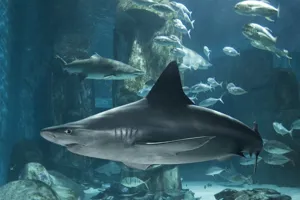 What to Bring
Pillow, sleeping bag PLUS sleeping mat
Toiletries (please note we have no showers available)
Sleeping clothes
Clothes for the next day
Water bottle (optional)
Eye mask if you're a light sleeper
Pocket money (optional)
Your sense of adventure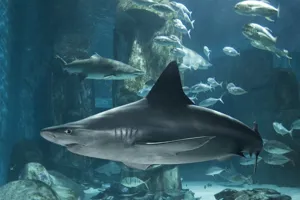 How to Book
To book your Sleepover Experience, please contact a member of our team on 01493 330631. Alternatively, you can send us an e-mail by clicking here.
Important Information
- Under 18s must be accompanied by an adult.
- All adults attending must have a valid DBS certificate
- We can accommodate a maximum of 30 children and 6 adults at one time. 
- No cancellations will be accepted within 7 days of the event. 
Questions?
For enquiries and bookings please contact the Great Yarmouth SEA LIFE team on 01493 330631.
Alternatively, you can send us an e-mail with your question by clicking this link.