Kindergarten visits are back!
Please be aware that short term changes are dependant on the current laws of the state of Baden-Württemberg.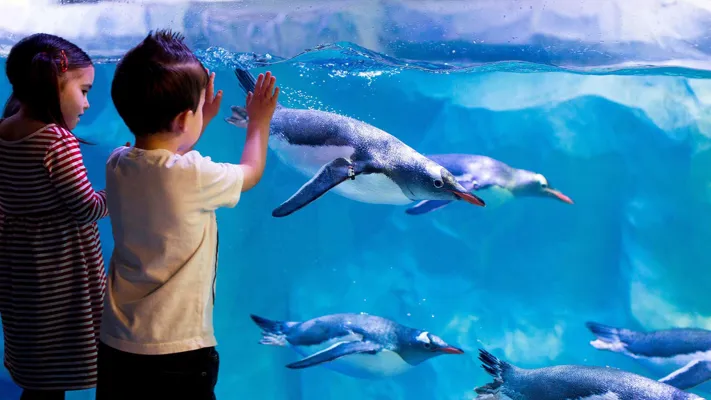 Discover many exciting secrets of the native sea inhabitants with your kindergarten group in a child-friendly atmosphere at SEA LIFE Constance!
Already starting from a group size of 10 children we offer our special prices for a kindergarten or nursery school excursion to us. Whether octopus, clownfish, pallet doctor fish or rays - they fascinate not only big but especially small visitors.

Normal price for a visit at SEA LIFE with the kindergarten/kita?
At SEA LIFE Konstanz per child: 5 € with a group starting from 10 children.
Per 10 children 2 accompanying educators receive free entrance. Prices are only valid for kindergartens and day care centers.
SEA LIFE invites your little ones to an exciting journey into the depths of the rivers and seas. Here learning and discovering are fun: colorful fish, interesting facts, countless sea creatures, interactive games, exciting quizzes - everything about the local and tropical underwater world. At the contact basin, the little marine researchers can even touch starfish, anemones and sea urchins.

Additional companions pay 10€ entrance fee.
Reservation and advice: 0800 - 66 48 200 (toll-free from the German landline network)