Bring Your Stars to Meet Ours!
Inspire your group's imaginations with a visit to SEA LIFE Aquarium! Bring fun and education together as you journey through more than 10 interactive exhibits themed as the city under the sea. Group admission rates are reserved for organized groups such as boy & girl scouts, YMCAs, camps, park districts, religious organizations, day cares, and more.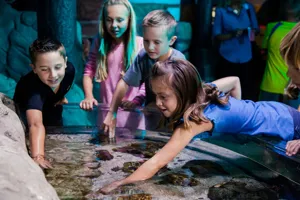 Homeschool Visits
Ignite your students's imagination and wonder into the natural world as they come face-to-fin with over 2,000 creatures and get closer than ever before! 
180 Degree Ocean Tunnel experience 
Interaction Touchpool Experience- only the bravest can touch our fish-eating anemone and sea stars 
Thousands of different sea creatures in twenty different exhibits including, but not limited to: sharks, stingrays, and tons of fish  
Learn More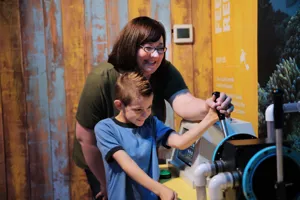 Teacher Resources
FIN-TASTIC Brand NEW for the 2021-22 School Year!
We are excited to bring to you a brand new mini classroom teaching unit that introduces elementary school students to focus on what is "Beneath the Tide"  and allows students to explore coastal habitats! We also have great self-guided activities for students to do during their field trips.
See What's New