Bring Your Stars to Meet Ours!
Inspire your group's imaginations with a visit to SEA LIFE Aquarium! Bring fun and education together as you journey through more than 10 interactive exhibits themed as the city under the sea. Group admission rates are reserved for organized groups such as boy & girl scouts, YMCAs, camps, park districts, religious organizations, day cares, and more. 
We are no longer accepting reservations for the summer. We are now accepting reservations for visits beginning in September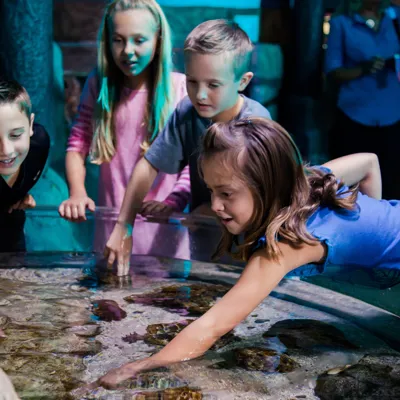 Homeschool Visits
Ignite your students's imagination and wonder into the natural world as they come face-to-fin with over 2,000 creatures and get closer than ever before! 
180 Degree Ocean Tunnel experience 
Interaction Touchpool Experience- only the bravest can touch our creepy crabs and chocolate chip sea stars 
Thousands of different sea creatures in twenty different exhibits including, but not limited to: sharks, stingrays, our rescued Sea Turtle Neptune, and tons of fish  
Learn More
Virtual Workshops
Virtual Workshops will be available coming soon! To sign up for more information click below.
Sign Up