Discover
An
Amazing
Underwater
World
Most Popular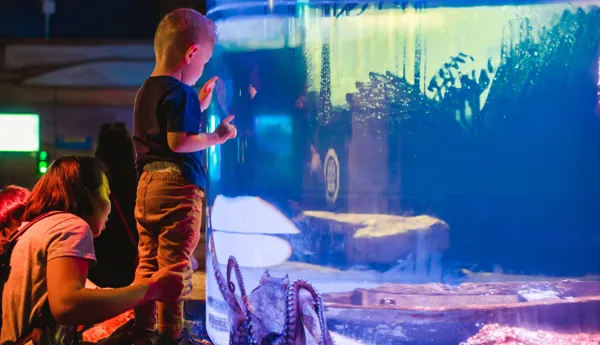 Single Visit
Close up encounters with some of the world's most incredible animals!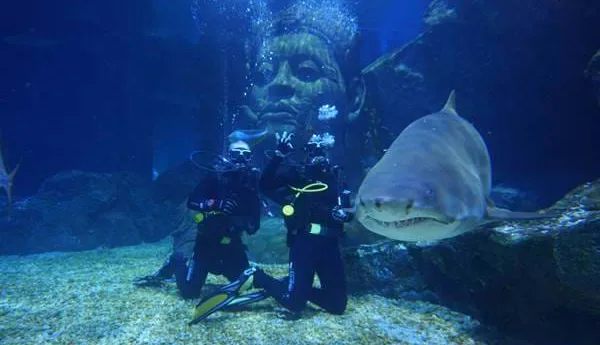 Dive with sharks
Get an adrenaline rush as you delve deep into the world down below. Our experienced trainers will bring you face-to-face with sand tiger sharks, blacktip reef sharks, leopard sharks, round ribbontail rays, eagle rays, and other exotic aquatic species that lie waiting to meet you.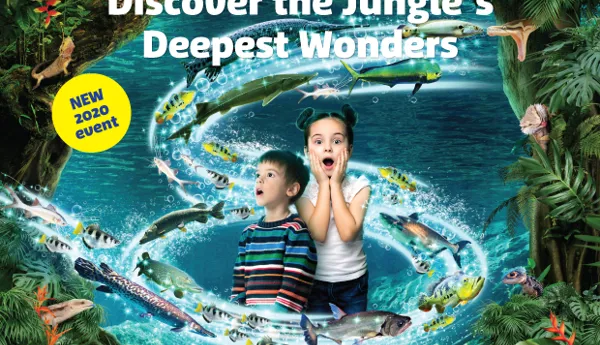 Rainforest Adventure
Discover the Jungle's Deepest Wonders!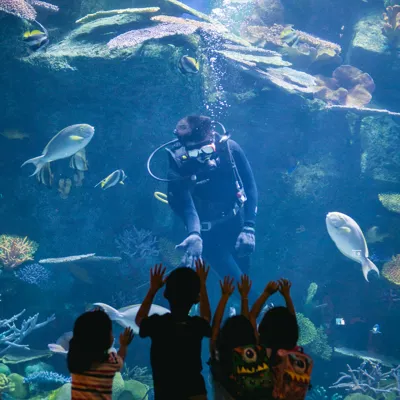 Aquarium Zones
Find out where you can see your favourite creatures! Explore popular zones such as Shark Walk, Coral Reef, Rainforest, Tropical Ocean and more!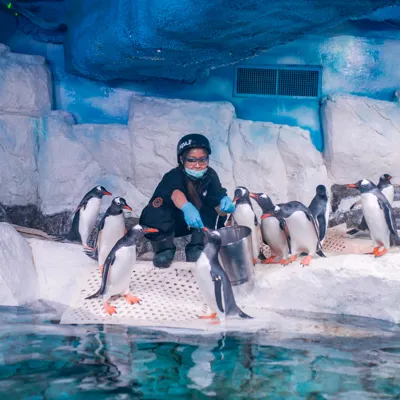 Talks & Feeding times
Come join us with a variety of sea creatures feeding activities. You'll have the opportunity to interact with the experts as they work!
Popular activities includes: Welcome to the Shark Side, Gentoo Penguin Feeding, Eagle Ray Feeding, Otter Feeding, Diver's Communication and more!
Spacious aquarium offers hundreds of marine species on display, 4-D films & underwater experiences.