Everyday
11.00 a.m. to 07.00 p.m. daily (Every Hour)
฿350
Ages 3 and up (3-13 year olds must be accompanied by a parent)
The Bear and the Squirrel 4D Experience
When a selfish young bear refuses to share his cave with a cute, plucky squirrel amid a raging storm, both are transported on a magical tour of different habitats, encountering danger along the way.
Join a host of animals - lions, monkeys, panda bears, sea lions and more - on this shapeshifting adventure through the African plains, coral reefs and even the rainforest!
As the two work in tandem, the bear starts to gain a different perspective on the world and the error of his ways. Enchanting and action packed, The Bear and the Squirrel 4D is perfect for ages 3 and up (3-13 year olds must be accompanied by an adult).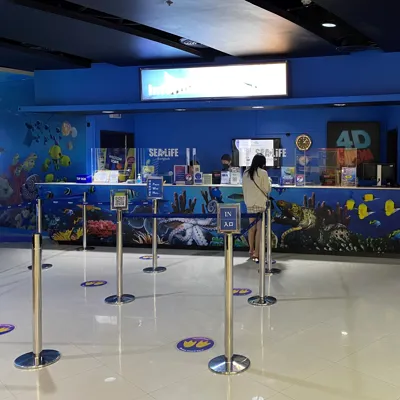 Reserve your seat and timeslot
Please contact our staff at the Information Counter to reserve your seat and viewing time.