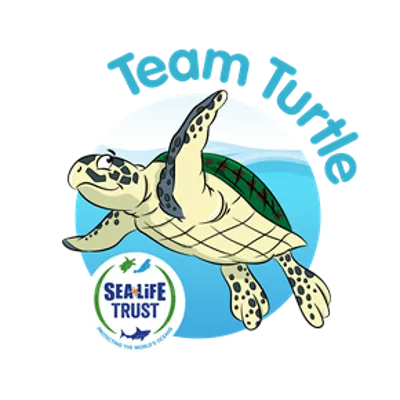 Pledge to Protect Sea Turtles
SEA LIFE Aquarium Charlotte-Concord is working with our partner charity, SEA LIFE Trust, in launching a global campaign focused on protecting sea turtles.
Did you know that sea turtles have been swimming in our oceans for millions of years? Their hatchlings have to survive against the odds to make it to the sea when they first hatch. Once they do reach the sea, they face some real dangers including:
Getting accidentally caught in fishing nets – hundreds of thousands of turtles are caught in this way every year
Plastic pollution – a research project the SEA LIFE Trust funded found that 80% of young turtles studied had visible plastic in their stomachs
Both of these dangers can be prevented, but, we need your help. Join us in pledging to make a change and see your pledge born as a turtle in our ocean of pledges.
More Ways You Can Support #TeamTurtle
It's really easy to be a turtle protector every day through simple recycling, litter clean ups and seafood sustainability. A few of our tips include:
Carry a reusable water bottle
Reduce, reuse and recycle what you can
Say no to plastic straws and stirrers
Use a reusable coffee cup
Projects We Support
SEA LIFE Trust is providing funding for projects across the world that help protect sea turtles. Here at Sea Life Aquarium Charlotte-Concord, we're supporting the SEA LIFE Trust to help fund initiatives such as:
A research study of the interaction between juvenile turtles and plastic in the oceans which will help us understand more about the effects of this problem.
A project trialing the use of LED lights on fishing nets in the Pacific. We're supporting this project by funding an expansion to an open water gillnet fishery that will help save over 1,500 turtles' lives over the next two years.
We'll continue funding more projects like these over the course of the #TeamTurtle campaign.
Support our other conservation programs