SEA LIFE Constance and its young environmentalists
In a team of young environmentalists, children aged between eight and twelve years, the staff of SEA LIFE Constance organizes regular meetings each year where the children can help to achieve something good for the environment.
For one year, the children take on the role of ambassadors for the underwater world and carry out special projects for the preservation of the habitat water and its inhabitants.
Fun in learning and useful commitment to the underwater world connects the young environmentalists. The program includes, for example, garbage collection campaigns on the shores of Lake Constance or the playful interaction with topics such as the protection of sea turtles or the acute death of reefs.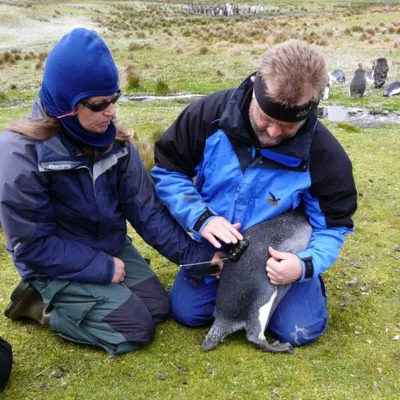 Antarctic Research Trust
Since May 2018, SEA LIFE Constance has been supporting the Antarctic Research Trust (ART).
The ART, founded in 1997, is a registered foundation with headquarters in the Falkland Islands (since 1999), Switzerland (since 2002) and the USA (since 2004).
The current project is concerned with studies on the migratory behaviour of Fiordland penguins (New Zealand name: Tawaki) in New Zealand using GLS loggers and satellite telemetry to establish or expand protected areas.
SEA LIFE Constance informs about the Antarctic Research Trust and its projects and collects donations for the ART in the "Polar Adventure" area within the aquarium.