Bring Your Stars to Meet Ours!
SEA LIFE Aquarium offers groups the opportunity to explore the creatures that live in our lakes, rivers and oceans through interactive, hands-on experiences. From feeling the spiny skin of a Sea Star to gazing at sharks swimming overhead, spend the day exploring over 20 marine exhibits, 2,000 sea creatures and 250 species in an immersive setting.
Ways to Visit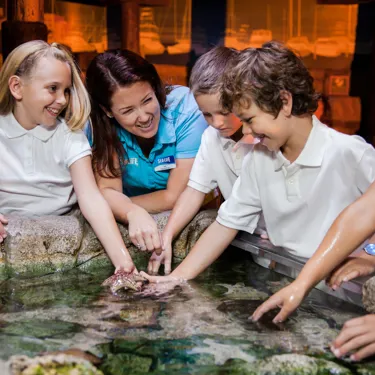 Schools
Expand your curriculum with enhanced learning programs exploring animal behavior, habitats, adaptations, ecosystems, anatomy and water chemistry.
School Field Trips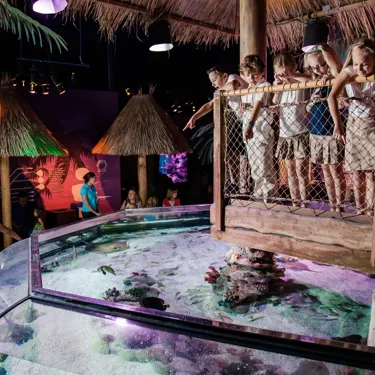 Groups
Experience everything SEA LIFE has to offer at an all-inclusive rate. Whether hosting a travel & tour group, camp group, scouts, church group, youth leagues or more, we can meet your needs with a…
Group Visits