An Underwater Adventure!
Admire over 20 exhibits, 2,000 sea creatures and 250 species in an immersive setting. Encounter a vast array of creatures including sharks, rays, green sea turtles and more. Gaze at creatures swimming overhead in our 360-degree ocean tunnel. Touch a crab, urchin, sea star & other rockpool creatures in the Interactive Touchpool and more!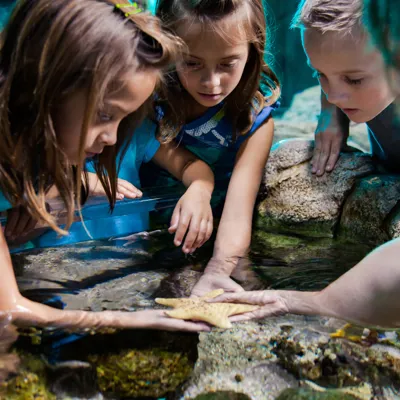 Groups of 10+
Inspirational for all ages, SEA LIFE Aquarium offers groups of 10+ the opportunity to explore the creatures that live in our lakes, rivers and oceans through interactive, hands-on experiences. We offer discounted rates for organized groups including: scout troops, summer camps, day camps, senior groups, YMCA, Parks & Rec Associations, kids clubs, sports teams and tour groups!
Discounted group rates
Free chaperones (1:10 ratio)
Self-guide resources 
Free educational talks throughout the day
Interactive Touchpool Experience
Safety at SEA LIFE
Submit Booking Request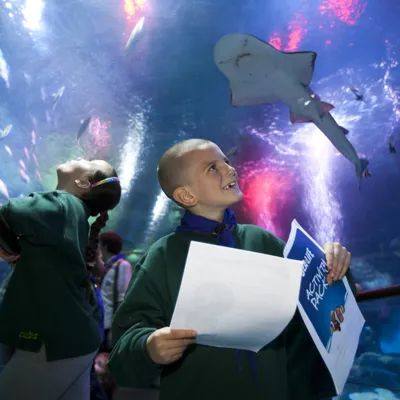 Observation Guides
Our Observation Guides explore animal behavior, habitats, adaptations, ecosystems, anatomy and water chemistry and more. Guides are are available for student groups are all ages, Kindergarten through High School.
Turtles! (K-2nd): Students journey through the Aquarium to discover terrific turtle adaptations and discuss simple ways to help Florida's turtles survive. 
Sharks! (3rd-5th): Students journey through the Aquarium to discover the super senses sharks use to find food and how these perfect predators help keep our oceans healthy.
Fishes! (6th-8th): Students journey through the Aquarium to discover the diversity of the largest group of vertebrates on Earth and their vital role in ocean food webs.
Careers! (9th-12th): Students explore SEA LIFE careers on an exclusive backstage tour of our animal health, nutrition and life support areas, plus our ocean habitat overlook.  Students also discover how accredited aquariums are connected to marine science careers in education, research and conservation.
PLAN YOUR VISIT
Discounted rate for groups of 10+
Pre-book & save
Limited capacity
Free Chaperones (1 adult:10 children)
BOOK A GROUP AND SAVE UP TO 40%! 
SEA LIFE Orlando Aquarium is the perfect destination for your group gathering. Receive a special discounted group rate when you visit with 10 or more! PLUS, for every 10 group tickets booked, you get one FREE adult ticket!
HOW TO RESERVE YOUR TRIP: 
Currently, we are only accepting online, pre-paid reservations.
IMPORTANT VISIT INFORMATION:
All guests must wear a face covering while inside the aquarium
Although each group's experience will vary, the average group should allow approximately 1- 1 1/2 hours for their visit to fully enjoy all that SEA LIFE offers.
Groups should plan to arrive at least 15 minutes prior to your scheduled time. This will allow time for the group leader to check in and SEA LIFE Aquarium staff to organize the group and go over any necessary rules for the day!
Larger groups are divided into smaller group segments and entry is staggered to avoid congestion in the Exhibit Area and satisfy capacity regulations.
Groups exit the Aquarium and assemble outside. In the interest of public safety, groups are not permitted to gather in the admissions or retail areas.
Please note: for groups bringing sacked lunches to enjoy in the food court following your visit; SEA LIFE cannot store lunches on-site. We ask that you keep them stored in your school bus/vehicle.
WHAT TO EXPECT
Encounter a vast array of sea creatures including sea turtles, sharks, rays and more
Learn how you can make the oceans a better place through our "Breed. Rescue. Protect." conservation program
Admire thousands of sea creatures and hundreds of species in a highly themed, immersive setting
Gaze at creatures swimming all around in our 360-degree ocean tunnel
Take part in our interactive Touchpool Experience where you can touch a sea star or sea anemone
Free educational talks throughout the day that your class can attend
Contact Us
If you require further information on group visits please contact our booking team. We'll be more than happy to provide all the information you need to ensure your group has a memorable, inspiring experience. Call +1 866-228-6444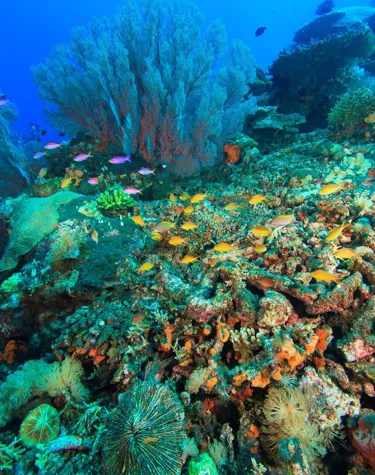 Receive the latest group news!
Subscribe to our Groups Newsletter and stay connected. We'll deliver our newest online groups resources, keep you in the know of any special offers, special events, friends and family discounts, giveaways and more!