9+ breathtaking exhibits
Come face to fin with 5,000 creatures
Touch real creatures
9+ breathtaking exhibits
Come face to fin with 5,000 creatures
Touch real creatures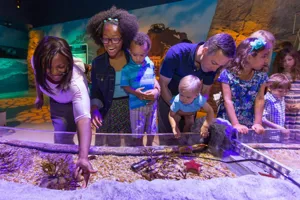 Explore the Family-Friendly SEA LIFE Orlando Aquarium
Orlando boasts a unique appeal. It's a city full of charm, culture, and some of that natural beauty that's hard to miss. Part of this appeal and charm is SEA LIFE Orlando Aquarium, a top-notch facility that is home to amazing fish and other aquatic animals. If you're looking to have a fantastic experience with your family, look no further than the best aquarium in Orlando.
SEA LIFE Orlando Aquarium offers you a great way to engage with nature in a fun, educational setting. In addition to being a hub of great entertainment for the whole family, we also educate visitors about how ecosystems work and how animals are protected in the wild. There are plenty of opportunities for kids and adults alike to connect through exploring and learning about the other creatures that call the facility home.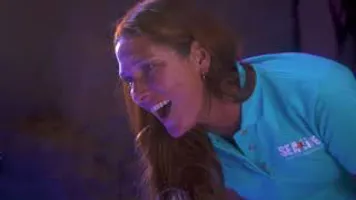 Rescued Sea Turtles, Sharks and More!
Voyage into jaw-dropping underwater worlds only at SEA LIFE Orlando.
Escape into Florida's only 360-degree underwater tunnel, come face to fin with sharks and a rescued sea turtle, touch a sticky anemone, and explore over 9 breathtaking exhibits. No flippers required.
Frequently Asked Questions
You can stay as long as you'd like, up until we close the attraction for the day. Hours at SEA LIFE Orlando aquarium vary but you can get the information about the specific day you want to visit on our opening hours page. You can stay and enjoy watching all of SEA LIFE's animals and Florida's only 360° underwater tunnel.
Yes, you can bring your kids to SEA LIFE Orlando and get to experience the best aquarium in Orlando.
Children under the age of 2 get in for free, but there are ticket passes for kids 3-12 years old, as well as for adults.
The virtual reality experience is open to all adults and children above the age of 6.
SEA LIFE Map