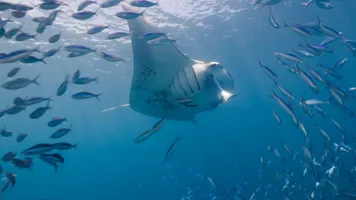 Become an Undersea Explorer!
Dive into an adventure off the coast of Mozambique and witness the beauty, grace, and power of the manta ray. Brave adventurers and intrepid explorers, grab your VR goggles and go below the surface to witness the flight of the mantas like never before, in a face to fin encounter with the magnificent manta ray.

Guests must be at least 40" tall to ride.