The UK's only 360° Ocean Tunnel
Take a journey into our underwater world and meet our incredible creatures. Marvel at the sharks swimming overhead and underneath as you walk through the sea in this truly unique experience.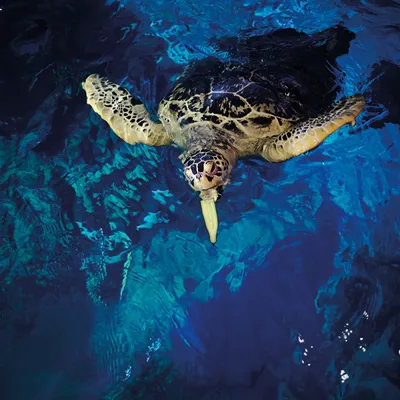 WOW Fact!
At full size, green turtles are one and a half metres long!
It won't be hard to spot Molokai our giant green sea turtle in the tank - he weighs a huge 20 stone!
Did you know green turtles live to be over 100 years old?!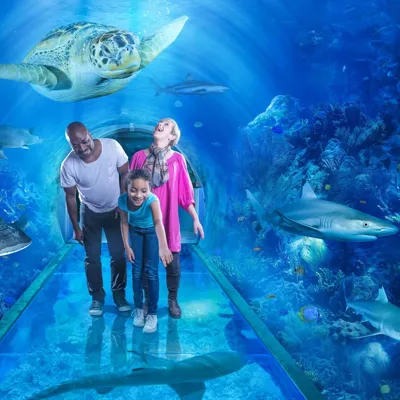 Get Ready...
... for a journey alongside darting sharks, gliding rays and a humongous rescued turtle in our 360° Ocean Tunnel