Tickets & Prices
Book your tickets & passes in advance and save up to 20% off the on the day price!
Book in advance and save up to 20%
Visit 2 attractions for just £27.50
Reschedule your tickets for free
Book in advance and save up to 20%
Visit 2 attractions for just £27.50
Reschedule your tickets for free
Standard Ticket
Online from
£18.30
Per person
On the day
£22.95
Per person
Meet Ozzy and Ola, the UK's first and only sea otters! Plus dive in and get face-to-fin with some of the strangest creatures you'll ever meet
Check out our cheeky Gentoo penguins, an interactive rockpool, jellyfish, piranhas, a 4D Cinema and the UK's only 360° Ocean Tunnel

Book with confidence

Because we're living in uncertain times, we want to make it as easy as possible for you to amend your booking, ensuring that you won't miss out if your visit is affected by COVID-19.

Under 3's go free!
Adult entry + toddler (aged 5 and under)
Dive right in to the mesmerising wonders of the ocean with your little fish, whilst the bigger fish are at school
Only available Monday to Friday during school term-time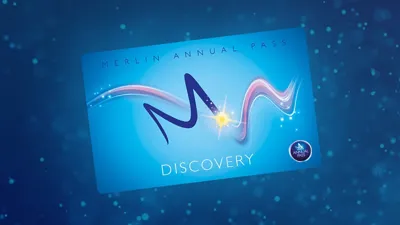 Merlin Discovery Pass
12 months access to 30 UK top attractions
Entry to the UK's BIGGEST and best attractions including Alton Towers, SEA LIFE, LEGOLAND® Windsor Resort, the London Eye and many more!

*Pass valid on weekdays only, excluding extra ticketed events and key holiday periods: February Half Term, Easter, May Half Term, Summer Holidays, October Half Term and Bank Holidays.

Your pass will be delivered digitally, so you can enjoy the fun almost instantly
Already have a ticket? Book your time slot below
Redeem a Promotional Voucher
All of our promotions are now redeemable online - even those that state walk-up only
Most discount vouchers will have a code printed on the voucher, usually towards the bottom - it will generally begin with the letter 'V' followed by a small string of numbers
If you have an open-dated ticket or any of the below ticket types, simply click below to reserve your entry slot
Flexi Ticket, Free Return Ticket (Unused), Non-returned Booking for Closure Period, Under 3's, Carer Ticket, Complimentary, Third Party
Please ensure you bring your valid ticket with you to scan for entry. Your reservation alone will not provide entry to the attraction
Booking with confidence guarantee
*Multi-attraction tickets are valid for 90 days from the date of your first attraction visit. You're able to move the ticket up to 3 times within the 90 days. 
Find out more about our booking guarantee