Adventure into the rarely seen Antarctic landscape...
Marvel at the cheeky antics of our new feathered friends, as they dive beneath the freezing waters and play in their icy home.
These lovable birds may spend much of their time playing but they have evolved to live in the most inhospitable landscape on earth!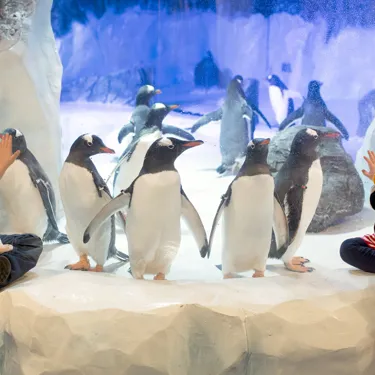 Penguin Ice Adventure
Travel to the frozen extremities of the Antarctic and experience life with a colony of Gentoo Penguins.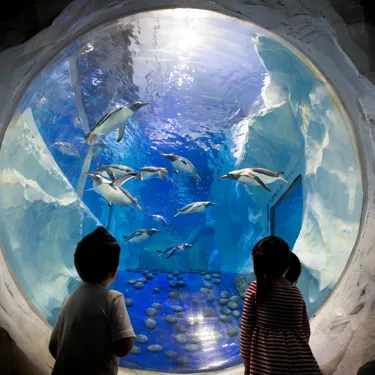 Discover What Penguins Get Up To In Their Colony
Hear the unmistakable trumpeting sound of the Gentoo and learn about their quirky antics as they dive, splash and goof about under the water or take some time out to relax or tend to their nests on the land.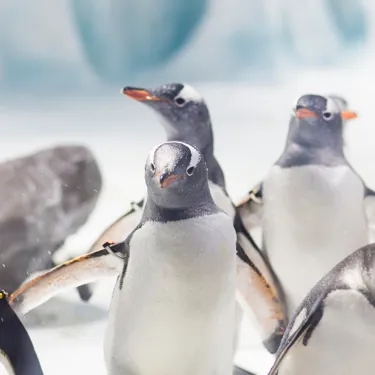 WOW Fact!
Our penguins, which are classified as near-threatened on the IUCN (International Union for Conservation of Nature) Red List, travelled halfway around the world to play and swim in their brand new, specially built home!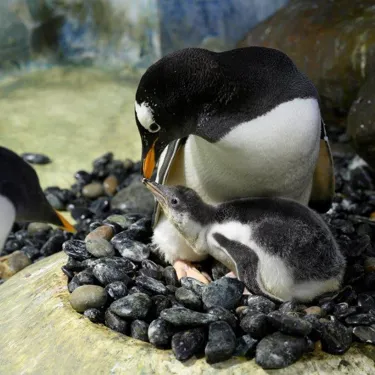 Gentoo Penguin Breeding Programme
Since the arrival of the colony in 2014, the team have been working hard to ensure the conditions are perfect for the penguins to breed.
Baby Penguins
After a successful breeding season, parents, Prince and Hyacinth, welcomed a fluffy chick and the rare baby Gentoo penguin was born at the National SEA LIFE Centre. Watch Flash's first moment below.