SEA LIFE, Penguin Ice Adventure
An Icy Home
Unlike many other species of penguin more commonly seen in zoos and aquariums, such as Humboldt penguins that are found close to the equator in warm climates, Gentoo penguins are naturally found in Antarctica. 
With indoor temperatures of 8 degrees Celsius, you'll need to wrap up warm, although the playful penguins will feel right at home. Hear the unmistakable trumpeting sound of the Gentoo and learn about their quirky antics.
Touch the iced environment that the penguins call home and give your best imitations of a penguin waddle.
Please note - Depending on the time of year, the penguins may be in darkness due to their natural habitat sleep schedule.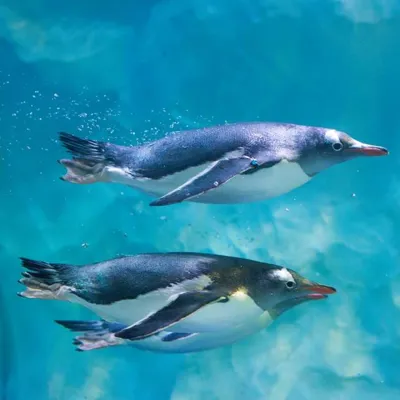 Meet Pablo and Pals!
Pablo the Gentoo penguin is a notoriously cheeky and curious bird who loves nothing more than to make new friends and cause some mischief with his keepers!
In the exhibit Penguin Ice Adventure, you can come face-to-flipper with his colony of Gentoo Penguin pals and adventure into the rarely seen Antarctic landscape. Marvel at his cheeky antics, as he dives beneath the freezing waters and plays with his feathered friends in their icy home.
WOW Fact!
To help fill the giant 70,000-litre icy tank that the penguins call home, the centre drafted in the help of the West Midlands Fire Service and Severn Trent Water!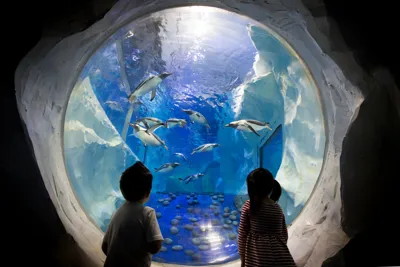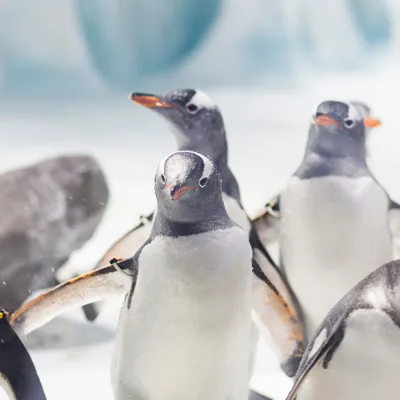 Although they are birds...
Penguins have flippers instead of wings.
They cannot fly and on land, they waddle walking upright—though when snow conditions are right they will slide on their bellies.
In the water, they are expert swimmers and divers, and some species can reach speeds of up to 15 miles per hour!
Home
Our penguins, which are classified as near-threatened on the IUCN (International Union for Conservation of Nature) Red List, have travelled half the way around the world to play and swim in their brand new, specially built home.
Watch them below and meet them in person at the National SEA LIFE Centre Birmingham.