World Class Rescue Facility
The new state-of-the-art marine rescue facility is open following £multi-million investment and extensive remodelling.
This area has been carefully designed and constructed to emulate a natural habitat that marine mammals are accustomed to. From temperature and smell to sound and touch, each of the senses has been truly merged to create a real ecosystem.
With multiple touchpoints and observation decks from land and sea, the live working rescue facility serves a dual purpose in also becoming a tactile viewing encounter where visitors can be educated and immerse themselves in the underwater world.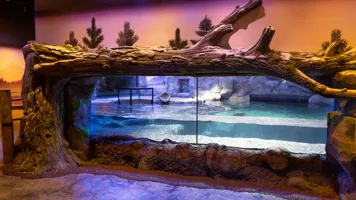 Creating the Rescue Facility
Fun facts
72,000 litres of water was needed to fill the tank
Over 2,100 man-hours have gone into creating the new facility to date
8 meters of steel was hoisted into the facility directly from outside
It took 7 days to drill the hole for the new tank
A team of builders have been on site 7 days a week/15 hours a day
3 design teams worked on all aspects of the facility including theming and graphics
8km of cabling and 1.5 miles of pipework has been fed through the entire facility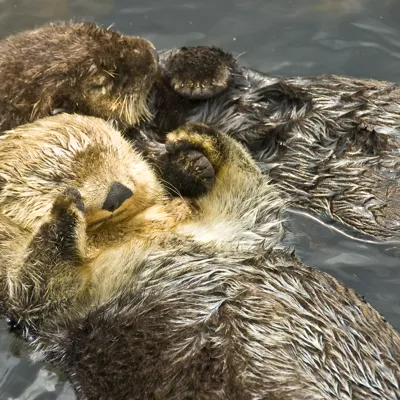 Meet the New Residents
A first for the UK, two rescued Alaskan sea otters have become residents in our brand new marine rescue facility as part of a pioneering education and conservation project. Find out more about their journey below.