Guarantee entry online
Reschedule your tickets for free
Under 3's go free
Guarantee entry online
Reschedule your tickets for free
Under 3's go free
Dive in and discover our interactive themed zones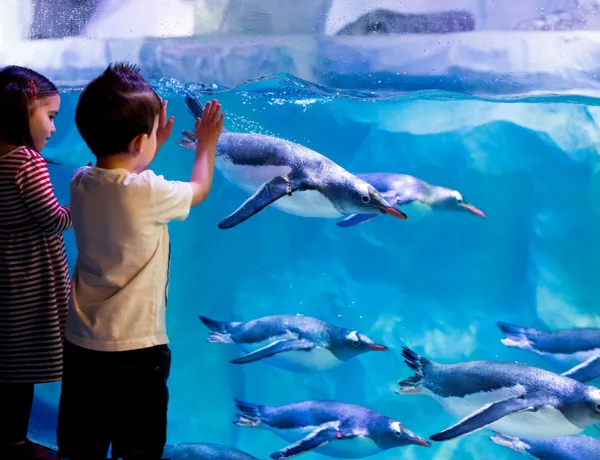 Penguin Ice Adventure
Adventure into the rarely seen Antarctic landscape and marvel at the cheeky antics of our new feathered friends, as they dive beneath the freezing waters and play in their icy home.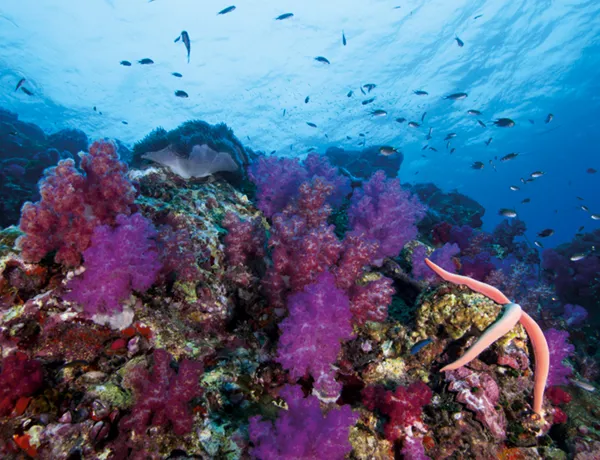 Reef Edge
Next, get right up close to a magical assortment of creatures in our Reef Edge exhibit and meet some of the habitats that live there.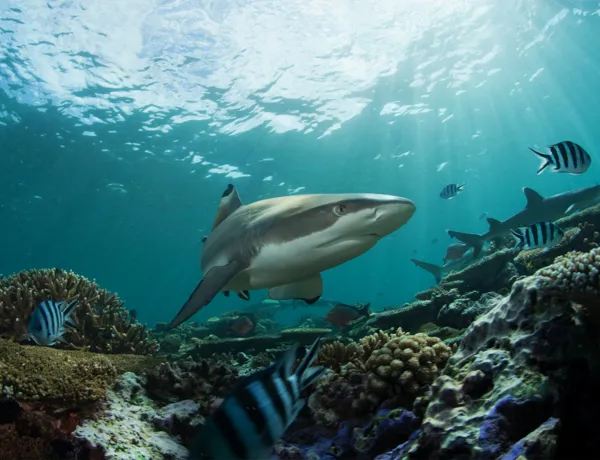 Tropical Ocean
Shark Lagoon has Bamboo Sharks and the UK's only successful breeding pair of Blackchin Guitarfish.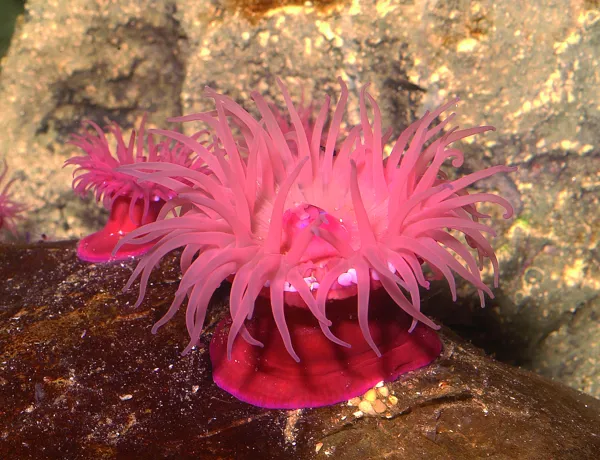 Rockpool
Reach into our rockpool, and get a real feel for our sea stars, urchins and anemones! Our experts will be on hand for you to learn more about these fascinating micro-habitats and the incredible creatures that thrive in them.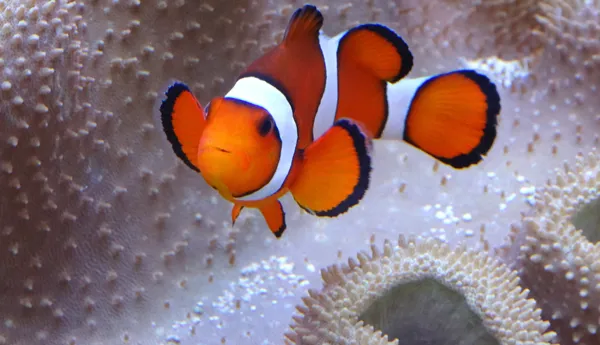 Clownfish Kingdom
Take a peek in the Clownfish Kingdom and you will see the coral reef; a kaleidoscope of colour, bustling with activity!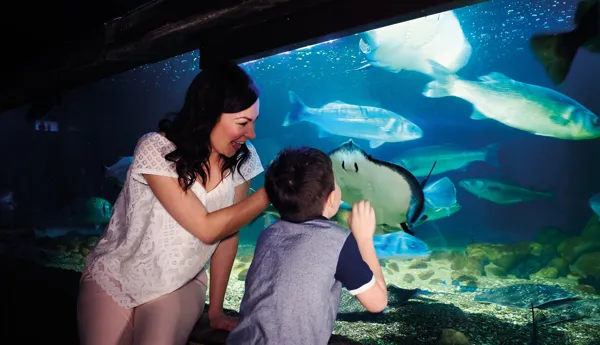 Bay of Rays
Be enchanted by our assortment of amazing rays! Our resident rays are particularly Native Thornback, Blonde and Painted Rays.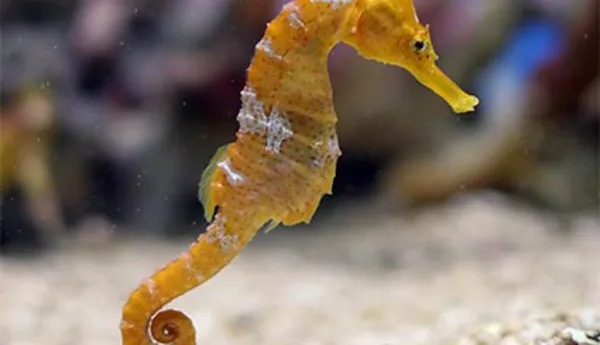 Kingdom of the Seahorses
Perhaps the coolest thing about this group is that the males brood their babies! If you're lucky you may even hear their unique "finger-clicking" sounds as they feed!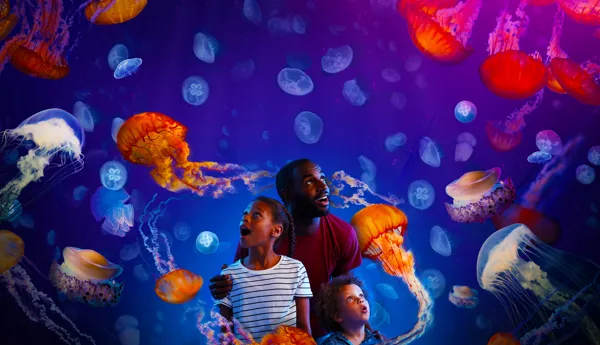 Jelly Invaders
Be mesmerised by enchanting jellyfish as they dance around magical tanks, where multi-coloured spotlights emphasise their beauty and create a uniquely stunning experience.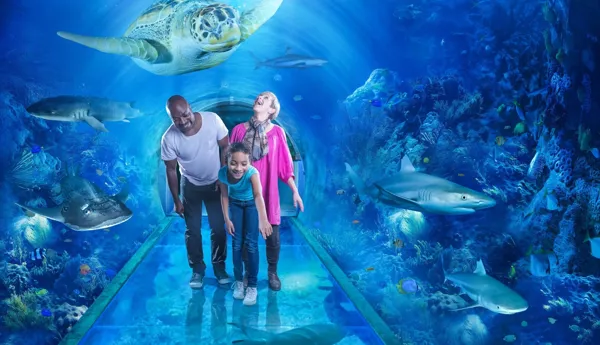 Ocean Tunnel
Journey into our underwater world and meet our incredible creatures. Come nose to nose with our Black Tip Reef sharks and spot our Giant Green Sea Turtle, Molokai, who weighs a huge 20 stone - whoa!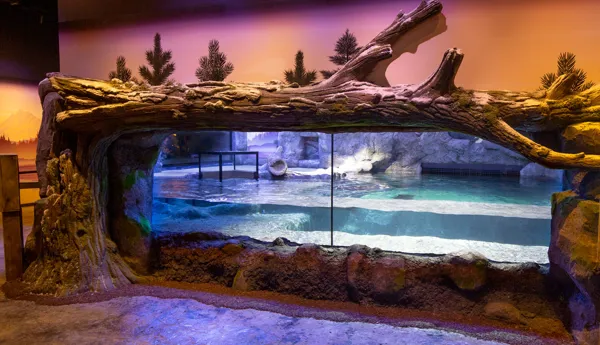 Rescue Facility
NEW! Our world-class rescue facility has been carefully designed and constructed to emulate a natural habitat that marine mammals are accustomed to.